The artist, whose full name is Kayahan Açar, was born on March 29, 1949 in Izmir to Colonel Suleyman Açar and Firuzan Hanım. Açar grew up a music-loving child and received his primary and secondary education at Fevzi Çakmak School in Kars.
The artist, who traveled to many cities in Turkey due to his father's military service and spent his youth in Ankara, married Nur Açar on March 8, 1973. The couple, whose first child Beste was born in 1974, separated in 1991.
After completing his military service in Izmir, Kayahan began his professional music studies in Istanbul.
My Moss-Eyed Darling was released in 1971.
The artist, who first entered the music world in 1971 with the 45 song "Mossy Eyed My Lover – Bir Mektubun Var", composed a song called "Istanbul Hatırası" for the Turkish Eurovision qualifier in 1978, but the song failed to qualify. In 1980, the artist presented his 45th song "Wait, Smile – Fire" to music lovers.
The master artist who wrote and composed all the songs he sang, first made a name for himself with the songs he gave to Sezen Aksu, Zerrin Özer, Bilgen Bengü and most importantly his close friend Nilüfer.
Kayahan's works "Nights", "Snowflakes", "Brunette Days" performed by Nilüfer became one of the unforgettable works of Turkish popular music.
The successful artist was awarded the "Golden Orange" at the "Kuşadası Golden Pigeon Music Competition" in 1986 with the song "Nights", in which she participated with Ayşegül Aldinç.
"Don't part with lovers, don't part with lovers"
Kayahan presented the sci-fi theme program "Sanmer 2095" for children of "Saturday to Saturday" generation on TRT music channel in 1985, and prepared the album "Hello Kids" for children in 1987.
Kayahan introduced his listeners to every album he released throughout his career with a slogan and released his first album "I Swear" in 1991.
The artist, who presented his second album "I'm Lightless in the Rooms" to music lovers on April 30, 1992, celebrated great success. At the event in Ankara's Kızılay Square to mark the October 29 of the Republic, the artist gave a concert that was watched by tens of thousands of people.
Kayahan reached a wide audience by winning recognition from music lovers with his songs like "Sarı Şekerim", "Vazgeçmem" and "Aman" in his 1993 album Son Songsım.
The artist, who released the 1995 album From My Window with the slogan Don't Part the Lovers, Don't Part the Lovers, and his works I am an Anatolian Child and My God, What Was My Sin were written by interpreted by many musicians. In the song "I am an Anatolian Child" the artist processed his reaction to the cultural erosion.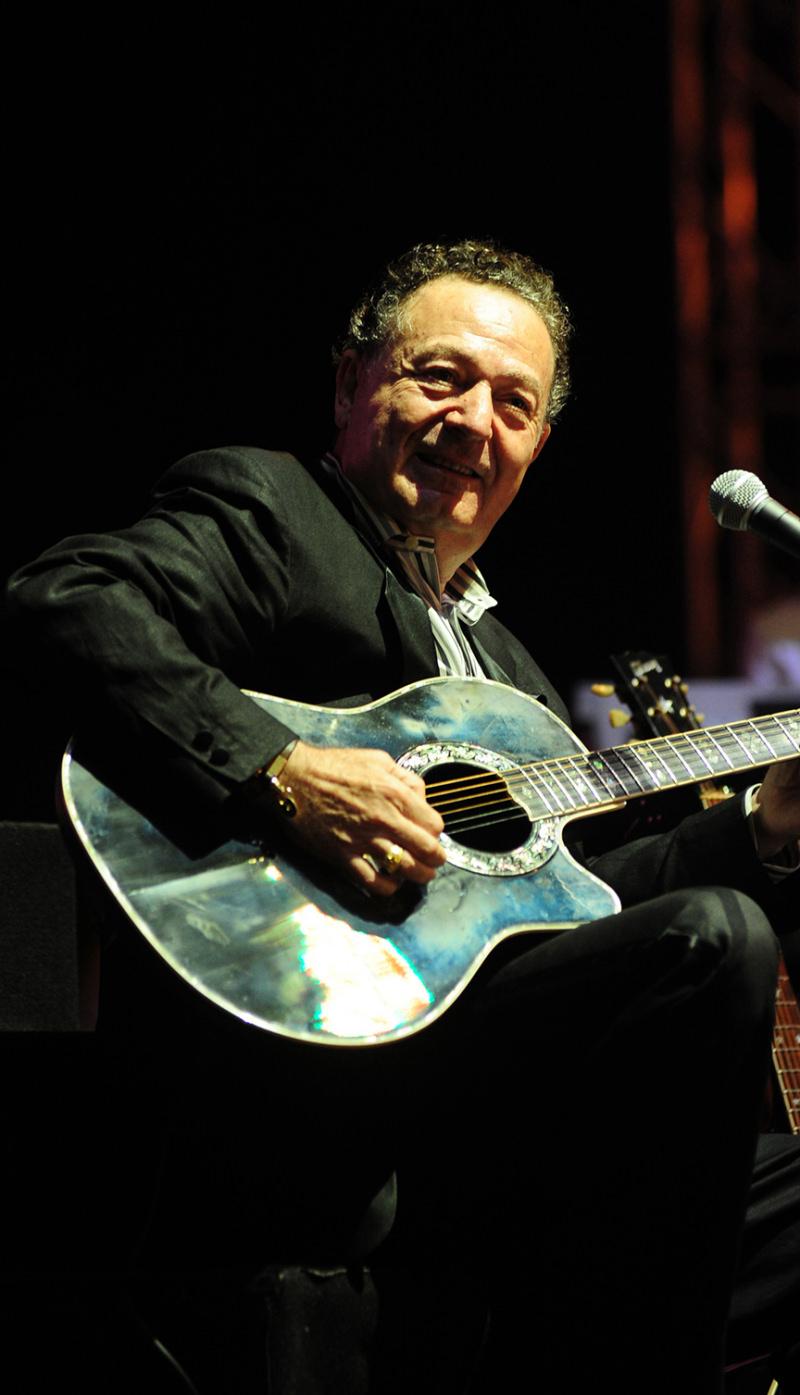 In his songs he invited people to unity and love.
While Kayahan treats the theme of "love" in almost every album, he released the album "Canım Yaprakları" in 1996 with the slogan "May Allah leave no one without love".
The artist, who introduced the album "Emrin Olur" to the music lovers in 1997, reinterpreted the song "Champion" on the album due to the championship of Galatasaray, of which he is a fan, and released the single "Cimbom Champion".
The artist married Lale Yılmaz on October 15, 1992, but the couple separated in 1993. Kayahan, who married her singer İpek Tüter in 1999, gave birth to their daughter in 2000, whom she named Aslı Gönül.
In 1999, the master musician brought together the album "Me Azad Et" with music lovers. The artist, who released the album "Gönül Sayfam" in 2000, included the song "17 August" written for the earthquake of August 17, 1999 and the work "Lullaby" composed for her daughter Aslı Gönül.
In his 45-year career, Kayahan brought the singles "365 Days" and "Season Hala Sen" together with 45s, longplays and albums with music lovers.
The master artist, who is also known for his sensitivity to nature and the environment, has given many benefit concerts throughout his life to raise society's interest and has volunteered for many works.
"Death is not a punishment, it is the end"
The artist battled soft tissue cancer in 1990. After recovering from cancer in 2004, the veteran got better, but the disease returned in 2014. Açar struggled with his illness for another year and died of small cell lung cancer on April 3, 2015.
The artist, whose burial was removed from Teşvikiye Mosque, was buried in Kanlıca Mihrimah Sultan Cemetery according to his will.
The artist, known for his faithful nature in addition to his romantic lines, said the following in an interview:
"For me, death is not a punishment, it is a graduation. That means you will stand before Allah and there you will give an account. If you think that the world is a lie here, peace will come by itself. The Qur'an, sent by Allah Almighty. If you read the Quran, it even tells you how to act. Let me tell you the simplest thing: Halal and Haram. In a world that knows this, there will be no problem."
Many famous artists including Tarkan, Sezen Aksu, Funda Arar and Nilüfer came together in 2014 and participated in The Best of Kayahan album.
The master artist, who embroiders romantic melodies like needlework into his works and always invites people to unity and love in his songs, in the words of his friends, the works he left behind in his 45-year artistic life are:
I'm Bored Honey (1981) Hello Guys (1987) My Songs (1988) My Songs 2 Black Lights (1989) I Swear (1991) I'm Without Light in the Rooms (1992)", "My Last Songs (1993)", "Out of My Window (1995)", "The Leaves of My Life (1996)", "Your Order (1997)", "Free Me ( 1999), My Heart Page (2000), What Happened Can? (2002)", "Butterfly's Luck (2004)", "To My Beloved (2007)", "365 Days (2011)"