We have already seen many applications such as hanging bread, hanging coffee and hanging bills. What about the hanging book? The suspended application of books is a solidarity movement that works in the form that readers leave the books they bought in an independent bookstore in the same bookstore to give to the readers who are having difficulties getting the books due to economic difficulties to reach. This application was launched in Yerdeniz Bookstore in Izmir in early 2020. How exactly does the locked book app work? Let's take a closer look at this great story that started in a bookstore in Izmir.
The pending book application began when a reader wanted to buy five books and give them as gifts to university students.
On December 31, a reader named Vehbi Yurdakurban wanted to buy five copies of Nuray Önoğlu's novel Sabotaj Çetesi translated into Turkish and send them to university students as a New Year's gift through the Yerdeniz bookstore. As a result, Nuray Önoğlu and Ergun Tavlan, who run the Yerdeniz Bookstore, started thinking about how we can deliver these books to the readers. Then, inspired by applications like Bread on a Hanger and Coffee on a Hanger, they released an announcement that read, "There are five sabotage gangs on the hillside, college student friends can come and get them from Earthsea." Thus began a strong solidarity movement.
The suspended book application aims to support local bookstores as well as people who are financially unable and want to read books.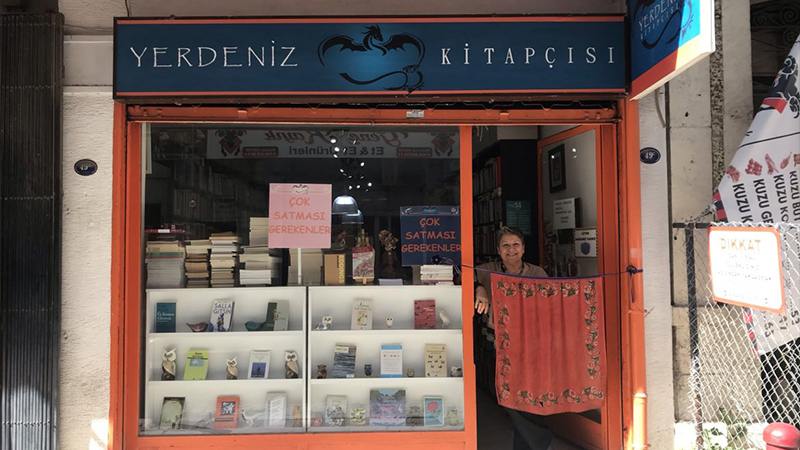 The first university student to go to the Earthsea Bookstore and buy a book off the hanger came with her mother. After the book was removed from the hanger, the student's mother hung three books on the hanger and these books were announced on social media in the same way. As a result, Tania Taşçıoğlu, who lives in Istanbul and is friends with Önoğlu and Tavlan, left three books on the hanger. Later, this solidarity movement began to grow like a snowball. Many people, hearing about the application, contacted the bookstore and wanted to leave books on the hanger. So solidarity grew with the participation of listeners and those who knew. Finally, the movement and the suspended book application has now completed 14 months.
Over time, not only students, but also the unemployed and those on low incomes began to buy books off the hanger.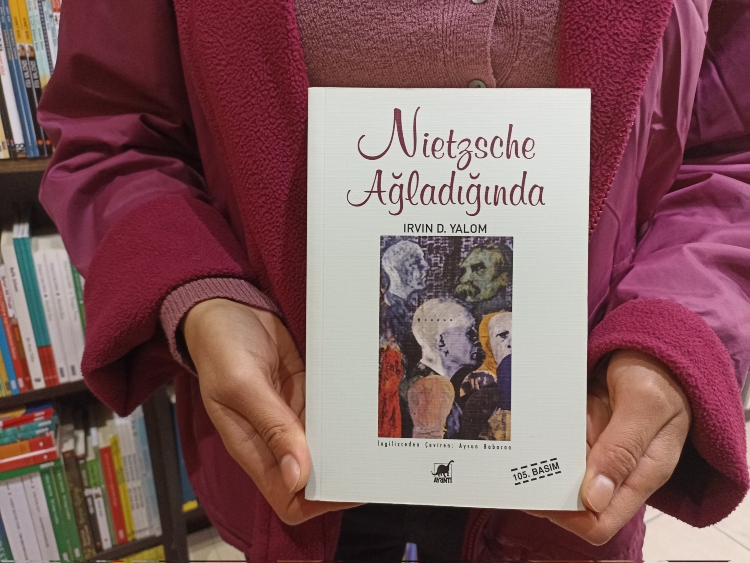 Meanwhile, Nuray Önoğlu and Ergun Tavlan were in constant communication with readers. For example, outstanding books have been sent to some school libraries in disadvantaged areas in various provinces, including Istanbul. At the same time, many books were delivered to some citizens who heard about the application on the radio, read from magazines and requested books from prisons as part of the Book on Hold application.
How does the process work?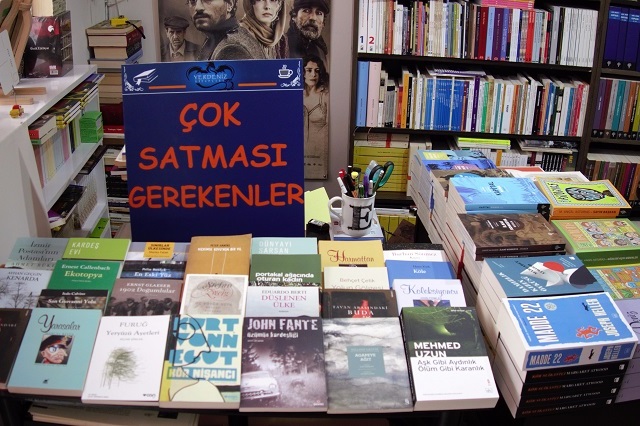 The floating book has two legs: one is an independent bookstore, and the other is the reader who is struggling to reach the book due to economic difficulties. Books are bought and hung in the independent bookshop. In doing so, she contributes to the survival of the independent bookstore. The reader also has the option to buy a book to read for free at this independent bookstore.
Nuray Önoğlu states that there are many readers who misunderstand the application and want to send a book from home. Of course, this is not an expense that the independent bookstore can afford. Finding a place for the books that come out of the homes, devoting time and manpower to keeping the records and delivering them to the appropriate people would be efforts that would exceed an independent bookstore and entail additional burdens apart from that that they would be useful. Nonetheless, the Earthsea Bookstore is trying its best to help people who reach out to them with these requests. For example, it is recommended to send their books to neighborhood libraries and school libraries. In fact, from time to time, the addresses of school libraries requesting books from Earthsea are given. But of course we can't help but think how much better it would be if local governments set up such units, centers where citizens can drop off and borrow books.
Independent bookstores are much more affected by the current economic conditions than chain stores.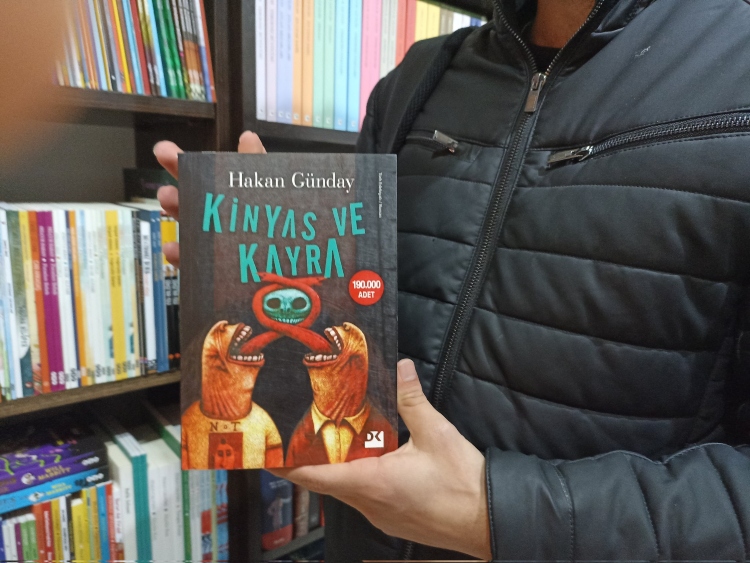 Likewise, access to books for university students and those on low incomes has been severely restricted in recent years. For this reason, the continuity of the pending book application is very important. If you want to support by leaving a book on the hanger or take advantage of the books on the hanger, you can stop by Yerdeniz Bookstore in İzmir Alsancak 🥰