With wooden spoons on which he has embroidered pictures Order no. Prof. A. Suheyl UnverHe was only 20 years old when he appeared before him.
That day he entered Cerrahpaşa Faculty of Medicine Institute of History of Medicinelocated in embroidery shop would be the gateway to a great civilization for the 20-year-old young man.
The dazzling talent of this excited young man, who until then had received no artistic training, is one of the pole stars of this period. Suheyl Unver Hodja It hit everyone, especially everyone.
Years pass, this young man cooks in Nakışhane and his works begin to adorn private collections; Parisi miniature French President Mitterrandto a, Moscow if miniature Putinreached.
In fact, millions of Istanbulians know and see his works up close every day.
While we waited in the Taksim Metro, the miniatures decorating the wall in front of us on the other side of the tracks are his work…
here, look Fatih Sultan MehmetThat huge tile panel where he rode into the sea, right next to it. Topkapi Palace, Rumelia and Anatolian FortressThe gentle waves of the Bosphorus, the delicately rolling clouds, the birds, the sailboats, the trees… Hunting scenes at other stops, Galleons, Levents… Moments where art and street, past and present meet and become one picture become feast in our monotonous journey… between looking and seeing difference to those who know…
The other day we faced a delicious exhibition.
Municipality of Fatih's two art galleries; glass cube and galleyopened in 'A nakkaş between earth and sky: Nusret Çolpan' offers its visitors an insatiable viewing pleasure in the unique world of miniature art.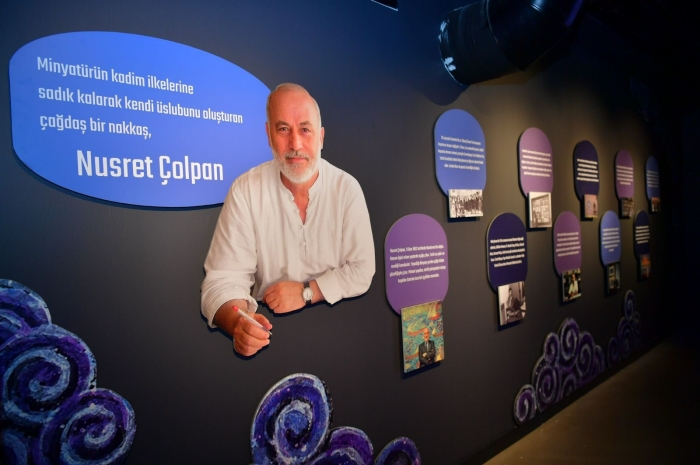 At the same time, for the first time in the exhibition, young artists of today (Numan Noyan small, Taha Oguz Saritekin and flash slim) contains animated versions of Nusret Çolpan's five works in the digital environment.
This animation gives the miniature a completely different perspective, depth and excitement; it also predicts (new) possibilities of frontier expansion.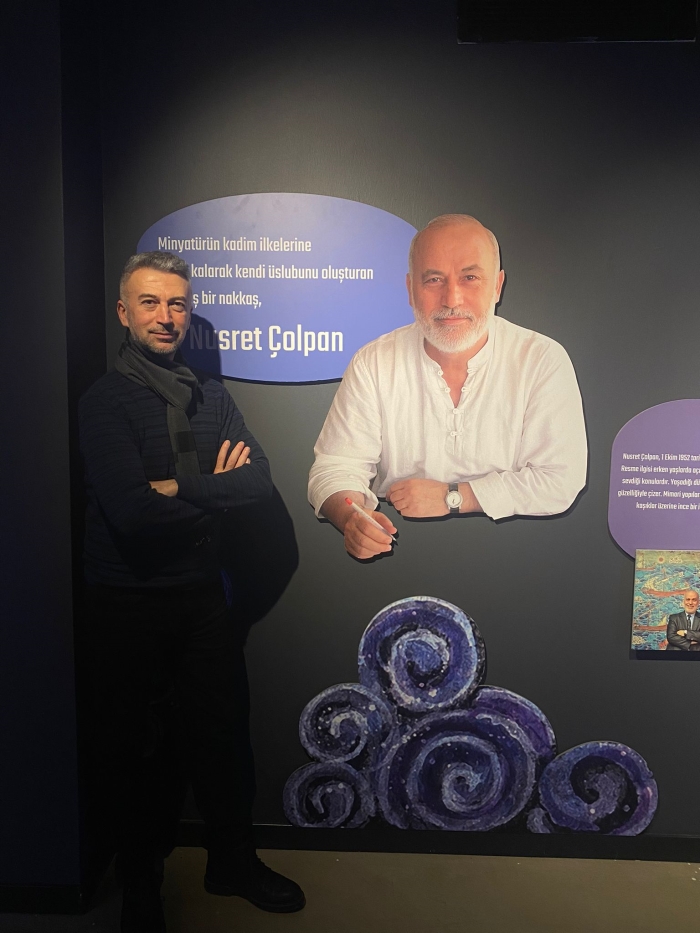 Project manager who accompanies us during the exhibition Osman OzsoyI listened. The late Çolpan longed to transform his works into moving paintings.
He couldn't see it, but we saw his miniatures move.
Iskender Pasha Mosque Miniature, for example… The spiral clouds above the mosque are moving, it's snowing lightly. The work with its wonderfully balanced composition
It draws you into a fairy tale. It's like you'll soon find yourself in the spiritual atmosphere of Iskender Pasha…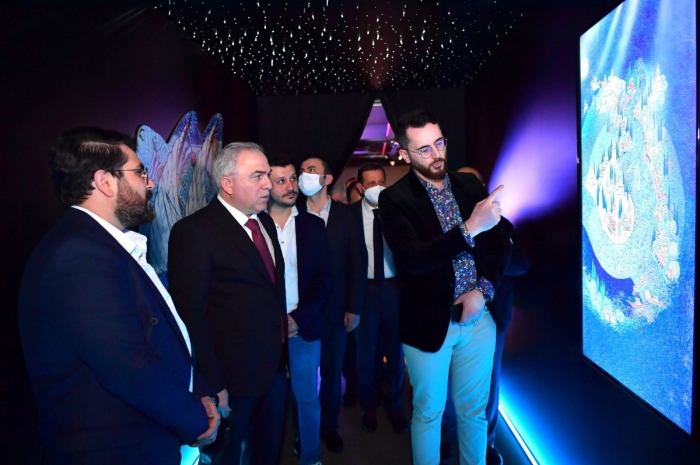 Again under the snow in another miniature Galata Mevlevi Lodge, Museum of Mevlana, Topkapi Palace, Maiden Tower… The innocence of the white … Landscapes illuminated by the light of the eye, enchanting and dreamy states …
Each was collected from private collections; So if you are looking for an opportunity to see Çolpan's works together, you can only find them in an exhibition like this.
Remembering for connoisseurs, brand new fantasies and inventions for connoisseurs by the artist carrying the miniature into the future. discovery These are the exhibitions that offer the opportunity … The name itself is beautiful; A nakkaş between earth and sky…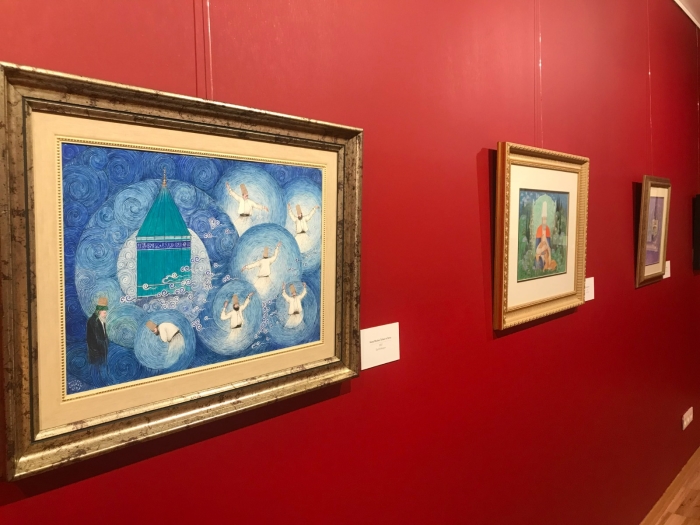 Much can be said about Nusret Çolpan who, after memorizing the traditional codes of his art, pursues innovations and admires everything from the ground to the sky.
He pushed aside imitation and struck a balance (with modest pretense) between tradition and modernity…
in small World Cities Series started a premiere.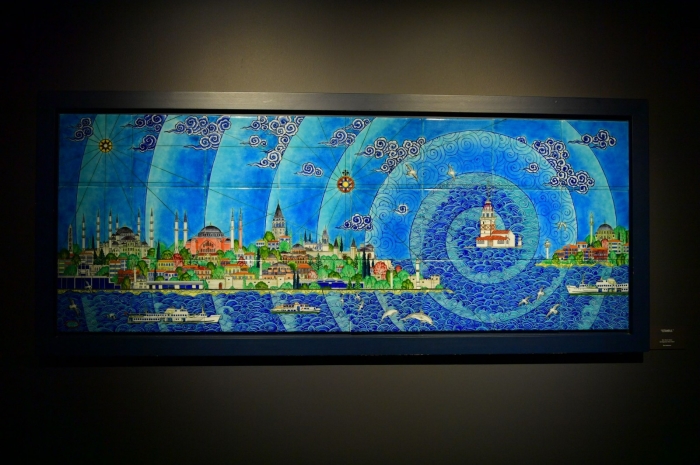 With huge tile panels, he opened his art to the public, raised awareness of the miniature, created awareness and trained demand.
Well, no matter what I tell you here, you will not have the pleasure of seeing a single piece of his work with the naked eye.
Better yet, be sure to check out the exhibitions that are open until June 1st.
Fatih Mayor, whom we met by a pleasant coincidence at the exit of the exhibition. M. Ergun Turanalso announced that they will name Cam Küp Gallery as Nusret Çolpan as Fatih's artist.
Nusret Çolpan deserves to be celebrated from floor to sky as an artist who made a quiet miniature revolution when he started with wooden spoons and introduced this brilliant art to the world.