Ebru Şallı, who allegedly divorced Uğur Akkuş, took a step denying these allegations. Allegedly, Şallı, who lost her son some time ago, went to the hospital for IVF treatment. However, interesting claims about the patient process came to the fore.
According to the news of the calendar; The 45-year-old ex-model, who met with the doctors, was delighted with the response she received: "You have no barriers to being a mom." Şallı, who has been in the decision-making phase for about a week, made his way to the hospital the day before. The first referral was to Şallı, who started IVF treatment.
ŞALLI'S UNDERWEAR IS LOST
Ebru Şallı's underwear was lost during the procedure. Uğur Akkuş, who went mad when he found out about this situation, put the hospital on its feet. It is even said that the entrepreneur wants the camera recordings to be checked.
ANSWER FROM EBRU ŞALLI
After these accusations became the order of the day, Ebru Şallı wrote: "There are stories from La Fontaine, there is only one newspaper today, but many lovers love me."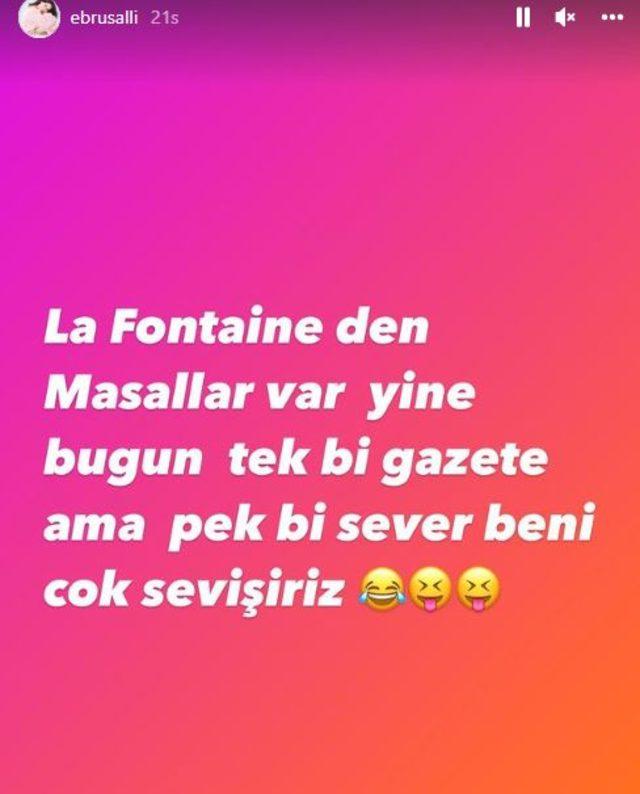 Click here to return to the home page

The Yenenler couple took Şevval Şahin seriously

The question 'My husband after intercourse…' is amazing! Look what he replied…

She posed with cleavage! "Did you forget to button your buttons?"