class="medianet-inline-adv">
Actress Cem Özer was a guest on the 2nd page, which was broadcast on TV 8 screens. When testifying about his son Osman Nejat and his ex-wife Nurgül Yeşilçay, Özer said that he wanted to meet Necati Kocabay, the fiancee of his ex-wife Nurgül Yeşilçay.
Here are the headlines from the statements by Cem Özer…
* I haven't met Necati yet. I want to meet too. I think it's very good for Nurgul. Just like my wife Pınar was good to me… Sometimes it so happens that people find something that is good for them…
* Such things happen without a plan. You find yourself swinging. Our mistake is always chasing someone, we can't wait. The moment you let go of everything your destiny will come and find you, you have to be patient and let it find you. My wife Pınar was also very good to me.
class="medianet-inline-adv">
* Why do I think so, I see my son Nejat because Nejat is very happy. Home is quiet. It is important that Nejat loves Necati. They have been together since childhood. Children are infallible, so I think it sounds good.
AGREEMENTS ARE VERY IMPORTANT
* Nurgül is a very good actress, a good mother. He takes very good care of Nejat, behaves well. The beauty of this is that it is very important that Nejat loves and agrees with the man next to his mother. We have a good relationship, Pınar and I love each other very much, they have known each other for 11 years.
* I called after Nurgul had an accident. I asked what happened. Nurgül can't drive, that happened on the set.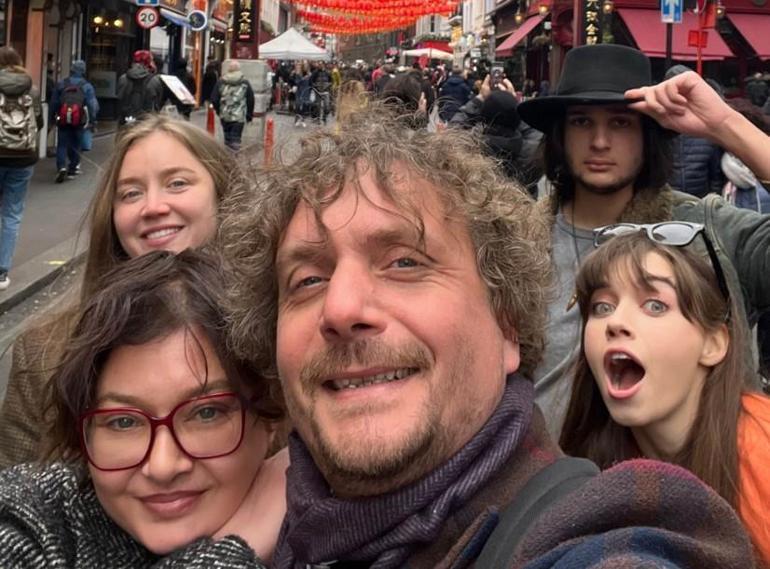 "LOVE OF MY LIFE"
Yeşilçay commented on their relationship: "I am very happy that I found the love of my life." Nurgül Yeşilçay, who divorced 6 years after her colleague Cem Özer, whom she married in 2004, is expected to remarry with Kocabay .
SONG OFFER
Yeşilçay spoke about the marriage proposal she received from her lover: "We are at home one morning, she opened the music list she made for me . Aaa! His voice! He composed a special song for me! Song like this hold on tight! "You have to marry me. I warm your feet for life. I chop onions. I never make you cry, I always make you laugh. I hug you tight. You must marry me… "It was a very romantic moment. I am my love."