A painting by Picasso depicting his young lover, whom he has been hiding for many years, goes on sale in May. The painting is expected to sell for $60 million, or approximately 885 million lire.
Picasso's work, depicting his muse and young lover Marie Therese, is preparing to appear at auction for the first time. It was interpreted as a lyrical homage to the artist's longing for Marie Therese Walter. "Femme nue couchee" The painting is said to be sold for $60 million.
He portrayed his beloved as sea creatures
The painting, which goes on sale at Sotheby's in May, shows Walter with the sensory limbs of a sea creature.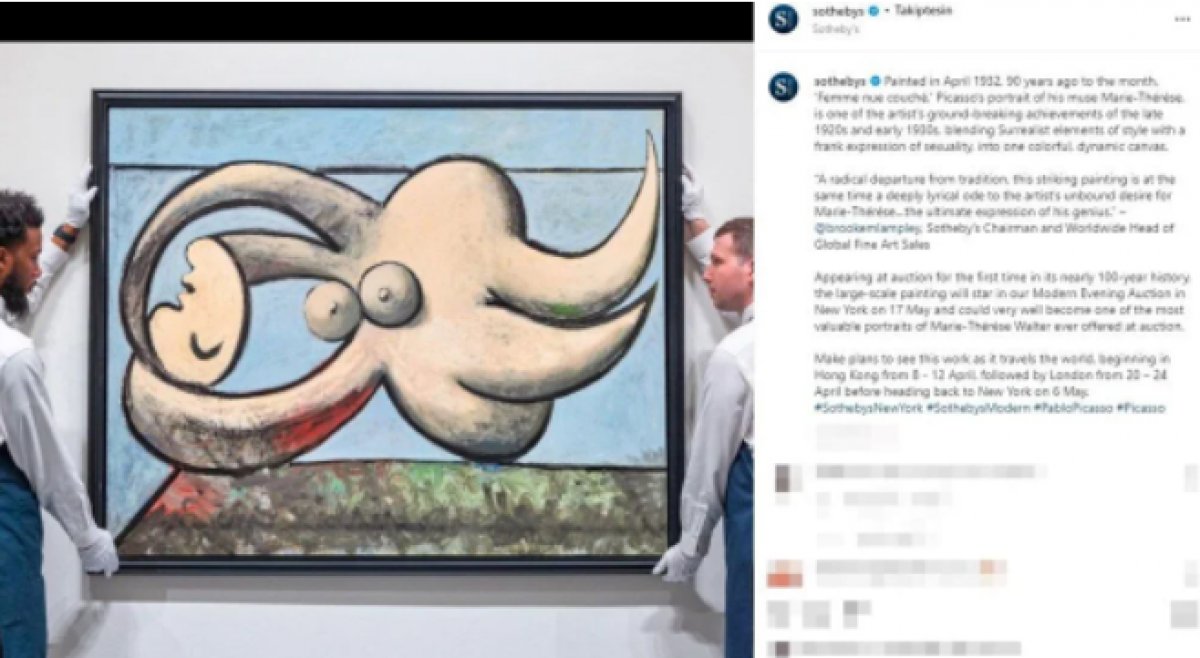 The fact that Walter was an avid and accomplished swimmer, his grace on the water made a deep impression on Picasso, who had never learned to swim. Picasso saw Walter at the window of the Galeries Lafayette in Paris in 1927 and fell in love with him. At the time, Walter was a 17-year-old girl in the prime of life, and Picasso was an unhappy 45-year-old married man.
"I am Picasso"
young girl "Together we can achieve great things. I am Picasso" She had no idea who he was then.
In the summer of 1928, Picasso took Walter to a holiday camp near his then wife, the Russian-Ukrainian dancer Olga Khokhlova, and their son Paulo. Walter also painted Picasso several times.