Seyhan Soylu, one of the commentators on the Al Sana Haber program and recently brought to the fore with her comments, had 10 operations at a time. Sharing every moment of her post-operative surgery at the hospital, Sisi explained that she had "rib claw, nose augmentation, forehead, temple filler, cheek, lip fat, chin fat, lip space reduction, breast silicone resurfacing, tummy tuck" surgeries.
Seyhan Soylu also came on the agenda by sharing the condition of her body after surgery. Sisi finally explained that these operations were meant to resemble Filiz Akın, saying, "I had the operation because of my admiration for Filiz Akın, the most beautiful and noble woman in Turkish cinema. I didn't have time to have my surgery piecemeal. So I decided to take a bit of a risk. I'm the only fan in Turkey. I have the beauty of Filiz Akın, a woman between 25 and 30 years old," he said.
Seyhan Soylu, who simultaneously underwent 10 surgeries to resemble Filiz Akın, spent 1 million lira.
Safiye Soyman, on the other hand, commented on the post with "You were very beautiful, my dear".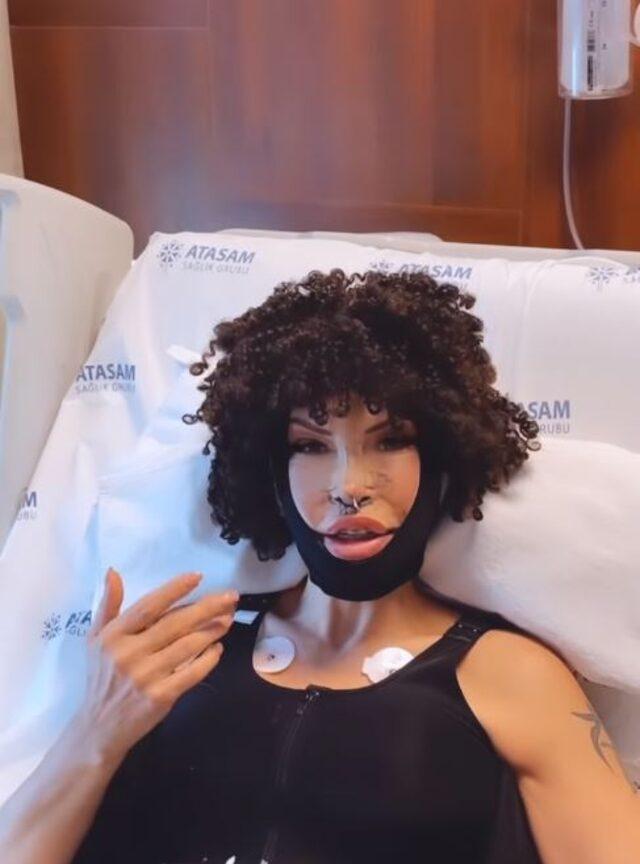 CLICK TO RETURN TO HOMEPAGE

Volkan Demirel's wife posed in mini shorts and bra

When you get married, say yes once, your world goes dark

Xena, the invincible warrior of the 90's! Time has not harmed him