Müge Anlı, who made a name for herself with a wide audience with the disappearances she found on the ATV screens she had been producing for years and the murders she solved, this time was addressed with a different topic than working on the agenda set. The night before, Anlı met with the young singer Sinan Akçıl.
THEY ATE TOGETHER
Müge Anlı and Sinan Akçıl, who previously wrote the song "Status Is Very Urgent" inspired by her, had dinner together at a venue in Sarıyer. These moments of the duo were also recorded by other local residents. According to the picture on the Instagram page with the name Gossippasta, it was a matter of curiosity as to why the famous names, who were two close friends, met.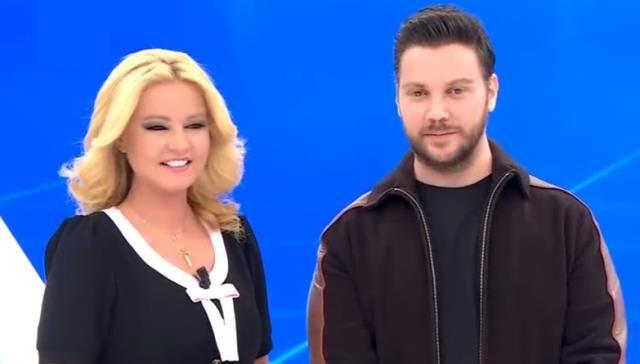 WROTE A SONG INSPIRED BY MÜGE ANLI
Sinan Akçıl, who participated in the live broadcast of Müge Anlı after writing the song "Situation is Very Urgent", said: "I confess. I'm a real Müge Anlı fan. I look at it every day, may God not leave Turkey without Müge Anlı. "
CLICK TO RETURN TO HOMEPAGE

Has the elimination candidate been determined in Survivor?

Volkan Demirel's wife posed in mini shorts and bra

He shared a bra with the note 'night sports'! "Let Your Eyes See"