class="medianet-inline-adv">
Eerker Güven spends most of his time in Ayvalık because of the shooting of "Three Sisters". We'll meet as soon as he arrives in Istanbul. In contrast to Somer's character, Berker Güven is very active and cheerful. He accompanies the music played during filming with his dances. Throughout the conversation, he always says with a smile on his face: "I'm very happy right now. I have a good relationship, job and life." We start the conversation with Güven, from love to acting.
* The character of Somer that you portrayed in Three Sisters is a bit emotionless and macho. how would you say it
It's not necessarily macho. He uses machismo as a tool when there is a situation that is giving him a deficit or that he needs to get out of. A combative, fragile, amorous and painful knight. He has a somewhat posh status.
* He marries a woman he does not love for his own interests. He also has a girlfriend. Do you see Somer correctly?
class="medianet-inline-adv">
I was never entitled to destroy anyone's life. But he also has a reason. She is under a lot of pressure from her mother and is at an impasse in the relationship.
"I'm loyal when I'm in a relationship"
* Would you do something like this for your own benefit?
no to be with someone for my own benefit; i never marry
* On the one hand Mine, the love of many years, on the other hand his new wife Türkan. It's like he has feelings for both of them. Can one person like two people?
I'm loyal when I'm in a relationship. I don't speak for myself, but one person can like two people but not be in love. He can be influenced by a human and aesthetic place and maintain his relationship, but he doesn't experience anything emotional.
* Mine stands for passion and Türkan for innocence. Would you choose passion or innocence?
I prefer passionate innocence. I think innocence is also a passionate field. We see that sometimes between Türkan and Somer. Approach, withdraw… It means that people can be "passed on" through an innocent character.
* Well, what is your opinion on the concept of cheating?
class="medianet-inline-adv">
I went through a few things in high school and college. I wasn't sensitive to the relationship, I didn't know how to live a relationship. But over time I've learned what loyalty is and how valuable it is.
I found many things without expecting anything
* "Three Sisters" tells a family story. What kind of family did you have?
I have an older brother, he lives in the Netherlands. We already have Dutch citizenship on our mother's side.
* Is your mother Dutch?
No, Turk. My grandparents went there a long time ago and my mother studied there. My father is a textile manufacturer and studied in Germany. Eventually they returned to Turkey, met and married. They broke up when I was 13. I was with my mother and father. This divorce has not touched us.
class="medianet-inline-adv">
* How did acting get into your blood?
When I was eight years old, I went onto the school theater stage and said: "I'm going to be an actor". I've built my whole life on that. I came to Istanbul to study cinema and television. Then I studied at the New York Film Academy. I started Craft in Turkey. I received acting coaching from Susan Batson for the film My Father.
* There are many new players. what's your difference
I've been outfitting myself since I was 8 years old. I don't try very hard to do my job very well. I wasn't spotted or came from modeling. I've been acting all my life. For me, acting comes first, then the issues of television and series math.
* And series… What did you expect, what did you find?
class="medianet-inline-adv">
I'm not someone who has very high expectations. I didn't expect anything, I met good people, worked with good actors. I found many things without expecting anything.
* What are your dreams in five years?
I write too much; TV series, movies… I want to make these. I can direct, act, produce.
* are you young?
The concept of a dress is strange. Today I play a character you can call Jon, but before that I played other characters. I'm a character actor. I can also make a dress if needed.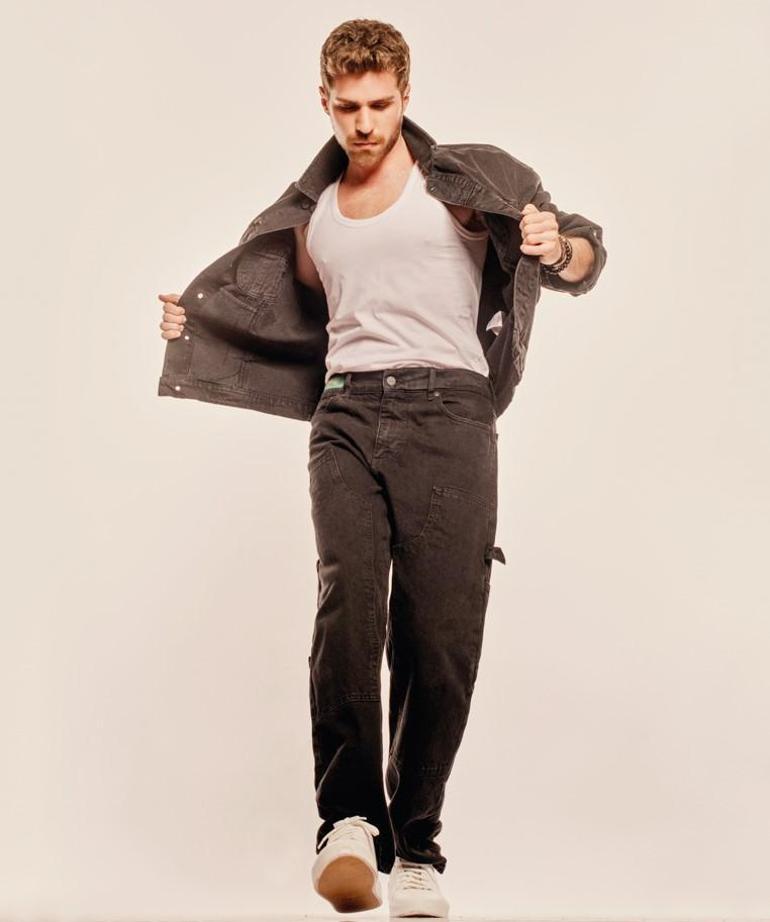 PHOTOS: Muhsin Akgun
I don't blend in with the crowd, I like to live in isolation
* What is happiness?
It's a sense of consequence.
* If we're a little hungry…
Why do most films have happy endings? Because after happiness, the audience has nothing to see. The only difference that separates happiness from other emotions in life is that other emotions are processes and happiness are results.
* Are you happy?
I am very happy now. I have a good relationship, job and life. Happiness means feeling good in a short period of time. I can make myself happy very easily.
* What is important to you?
I have many problems with people. I cannot tolerate insensitivity, disrespect, injustice, injustice and rudeness. The individuals in society are too selfish, they don't think about making life easier for each other. It's the same on the road as it is on the road…
* This life is hard for you…
Yes, I don't mix in too many crowds, I like to live in isolation. It has nothing to do with recognition. I also like to travel to England or America.
class="medianet-inline-adv">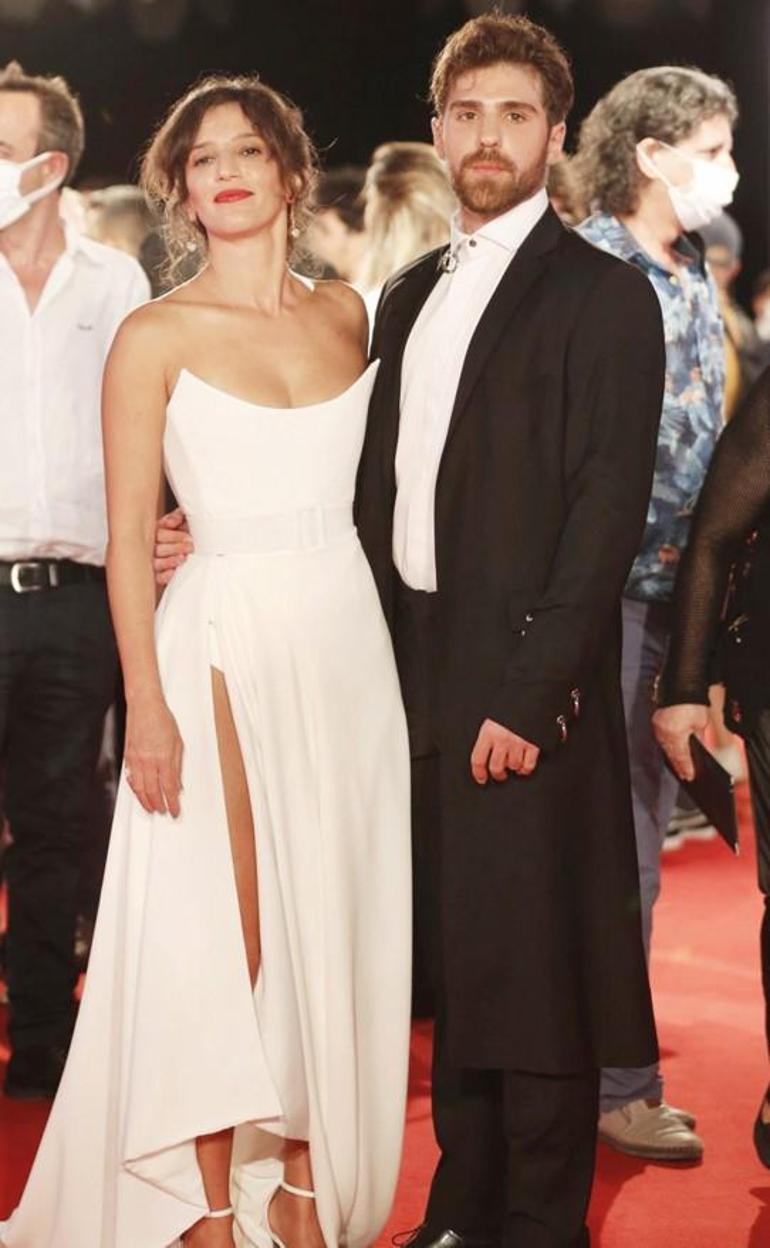 Berker Güven has been dating actress Nihal Yalçın for 1 year.
I want to be my lover's quilt
* What has knowledge changed in your life?
Not much has changed. There are places where I am a regular. I don't discover new places. I don't feel recognized in everyday life.
* You have 700,000 followers on Instagram…
Ah, is that all?
* Yes. What's the weirdest compliment you've ever received?
"Dog tooth nice man" (laughs).
* Do you find yourself sexy?
I'm fine with myself, I like it but I don't find myself sexy or anything.
* Are you a man with a high libido?
Libido is defined as life energy. My life energy is high. If you ask sexually, it's high too (laughs).
* How would you describe yourself?
Principled, rules, understanding, very good listener, loving, gentle and kind.
* If you were to change a function in itself…
It's all mine and it's a piece of a puzzle.
* Which feature do your friends complain about the most?
I don't get too involved; 'Don't do it like that, do it like that'.
* If you were an object in your lover's room…
I would be the comforter. It hugs, warms and gives you a comfortable and safe feeling.
* They have topless scenes in the show. When is undressing no longer a problem?
Depending on the character… For example, Somer is a role that makes an impact aesthetically. If I hadn't exercised for months, I might not feel safe in these scenes. But I wouldn't think about it for a character who doesn't have any aesthetic concerns.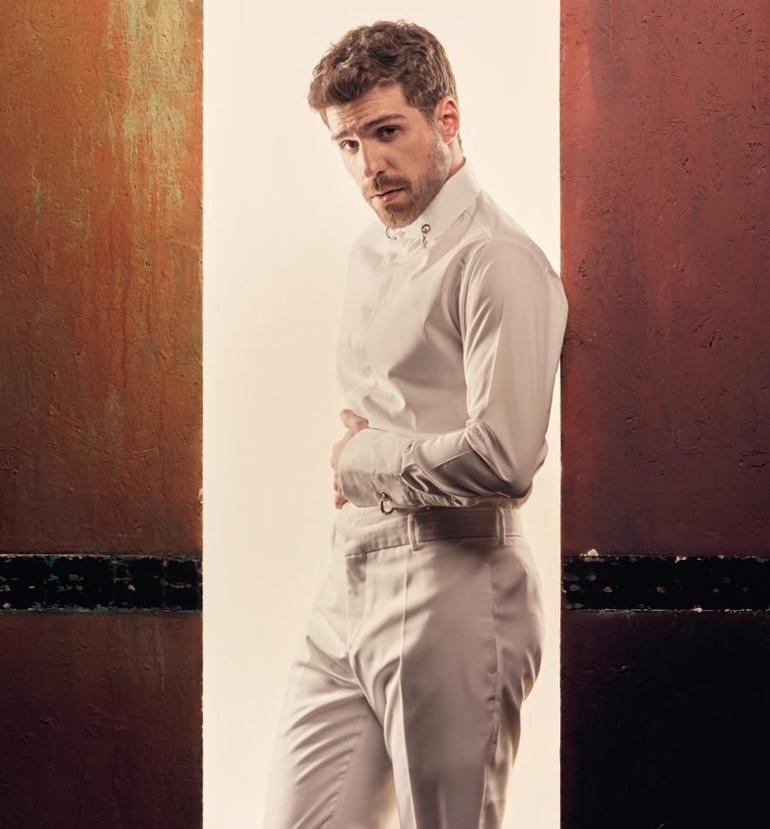 Styling: Irmak Ozdener
In our relationship, "age" is only on the ID card.
* What is love for you?
What you experience before your emotion turns into love; you exist with your flaws, your excitement and your passion; A unique feeling that boosts your creativity to the fullest.
* How is your relationship with Nihal Yalçın?
Very nice, pleasant. I'm so happy.
* When two actors are at home, is it always series, festivals and art?
Our lives are based too much on acting. Of course we like to watch movies and theaters, but we don't spend our whole lives with them. We have fun together. Nihal is a very talented actress; I learn what I can learn from him.
* How does the 13 year age difference affect your relationship?
We both have a childlike spirit within us. So we build a very mutual relationship. We are the same. In our relationship, "age" is only on the ID card. So we are very happy and satisfied.
I'll watch the show after it's all over.
* Do you watch yourself on screen?
no
* As? Have you never watched the drama "Three Sisters" from start to finish?
I didn't look.
* Why?
I see your strange face now…
* Well, it's weird, but…
(laughs) In the beginning I watched the TV series I was in. Then I realized that while playing, I was breaking the flow. Because I was trying to fix some of the things I was doing while I was in game. When we act, we want everything to flow like life. But we cannot observe ourselves in life, so we should not observe ourselves in action, lest we go beyond our own perception of reality. That's why I watch the show after the end. I see what I want to fix and improve, digest it and move on.