CHP Chairman Kemal Kılıçdaroğlu answered questions from Taha Akyol and Elif Çakır on Fikir TV. Kılıçdaroğlu also evaluated the "Third Alliance" statement by Temel Karamollaoğlu, leader of the Felicity Party, one of the partners of the Nation Alliance. Kılıçdaroğlu stated that they were working harmoniously and stated that he respected Karamollaoğlu's opinion and that this issue would be discussed at the April 24 meeting.
The headlines of Kılıçdaroğlu's remarks are as follows:

The government made some changes to the electoral law to protect its own seat. It's not very important to us. According to this law, we have to sit down again and define a strategy. Since we have come together, we have certain thoughts about human rights and freedoms, then we have to work on how to get the most MPs. Different options are evaluated separately, I'm sure other parties do the same. I think Mr. Temel is discussing a similar study with his friends. I learned that when I saw the statement he made on your TV. As far as I know, Temel Bey's goal is not to leave the alliance, but to form a specific alliance within the alliance. We will respect this and any other opinion.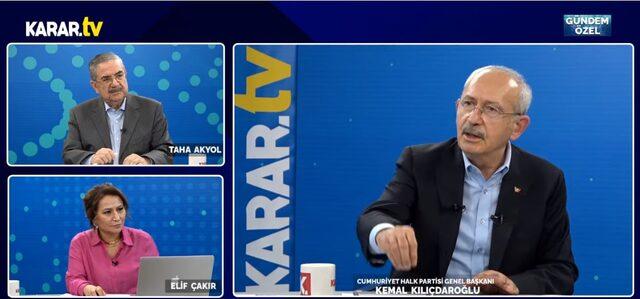 "I HAVE NO RIGHTS TO COMMENT"
Kılıçdaroğlu, Elif Çakırs "Is there a need for a third alliance within the alliance?" "It would not be right for me to comment on the matter," he said.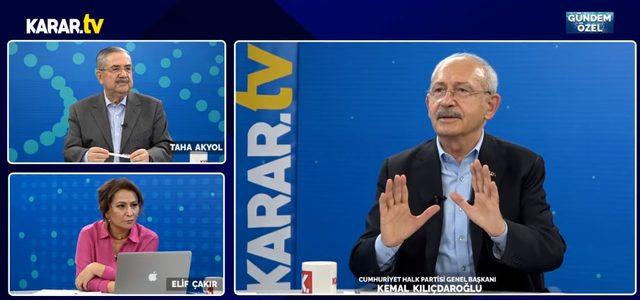 CLICK TO RETURN TO HOMEPAGE

The striking place at the Iftar dinner!

Notable statement by Karamollaoğlu: President Erdoğan will not run

Prison visitor Pope washes and kisses feet