In the Aegean quarter of Balikesir, the janissary chapel awakened the citizens for the first time this Ramadan. The Janissary band went out at night to wake up the citizens for Sahur during the month of Ramadan. Among the most basic duties of the mehter team; They had duties such as attending ambassador acceptance ceremonies, presenting the new flag to the standard-bearers, and notifying the appointed person of the sanjak.
The Ceddin Deden March, the most famous among the mehter marches and incorporated into the mehter ensemble, was written by İsmail Hakkı Bey in 1917 and composed by the mehter ensembles. Balıkesir mehteren team brings the ancients to the present and transports the citizens to both the past and awakening.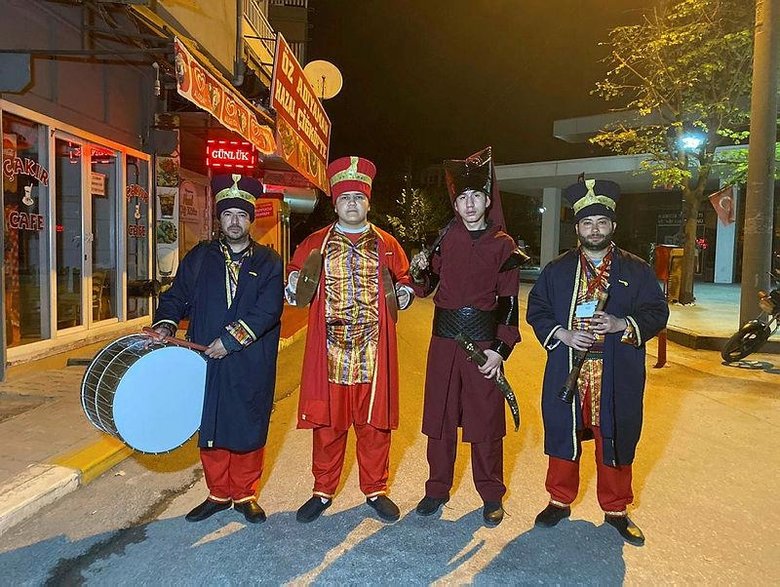 Tevfik Istek of the Mehteren team said: "As you can see in the Aegean neighborhood good things have happened with Mehteran so our people can see a change. This is the first time in Balıkesir, our team currently consists of fifteen to twenty people. Of course we have four people in mehteran because we give something in sahur, of course we need different things like this in our city.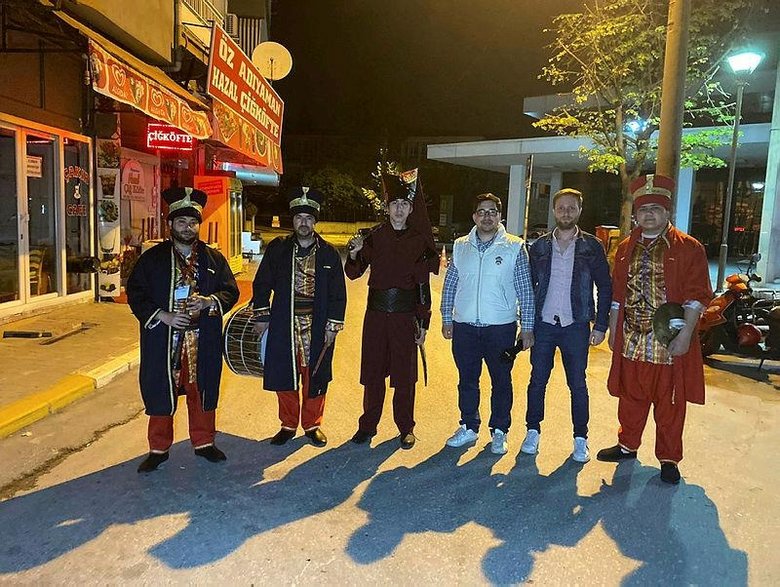 Like I said, people are happy too. Of course everyone, for example we came last week. What did he actually see? he cried, and we were sad. In other words, when people see something like this, they naturally think of old times and they are very pleased. You know, we're going to keep going like this, I hope God wills it," he said.
The mehteren team, seeing the citizens' strong interest, took photos with the citizens.