PHOTOS: ALAMY, AVALON, SPLASH NEW, TIKTOK, INSTAGRAM
Adriana Lima, who is pregnant for the third time at 40, has announced the gender of her baby, who will be born with her lover Andre Lemmers III.
class="medianet-inline-adv">
ONE BABY BABY COMES TO TWO GIRLS
Lima gave the good news that she is going to have a son in the video she shared on Instagram. The video showed two of Lemmer's children along with Lima's own daughters.
GLAD NEWS ANNOUNCED
Lima has two daughters, 12-year-old Valentina and 9-year-old Sienna, from her marriage to ex-wife Marko Jaric.
SO HE ANNOUNCED HIS THIRD PREGNANCY
Lima, 40, announced on social media last February that she is expecting a baby from her relationship with filmmaker Andre Lemmers III.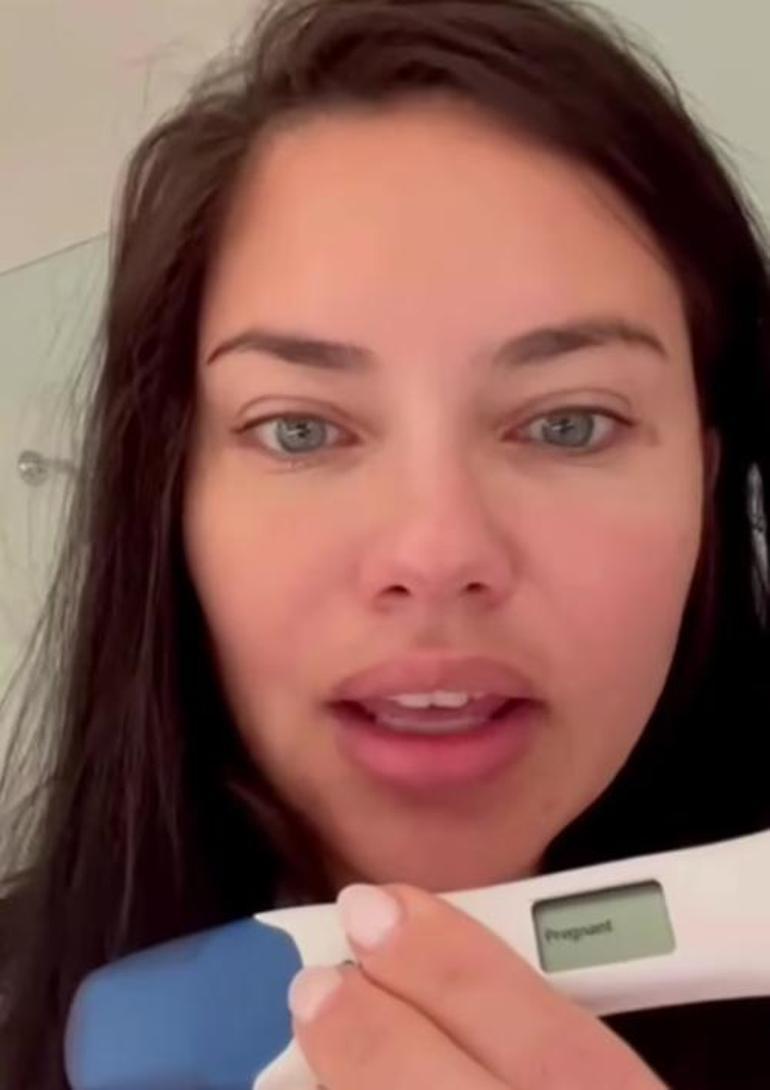 class="medianet-inline-adv">
HOW THE BABY DELIVERED THE NEWS
Lima, who has gone down in history as one of the models to stand the longest on the Victoria's Secret podium and bid a tearful farewell to her audience at her most recent runway show, announced the happy news on her Tiktok page. In the video, Adriana Lima can be seen wearing a white bathrobe and showing the pregnancy test in her hand at the camera with her face without make-up. The test shows the word "pregnant".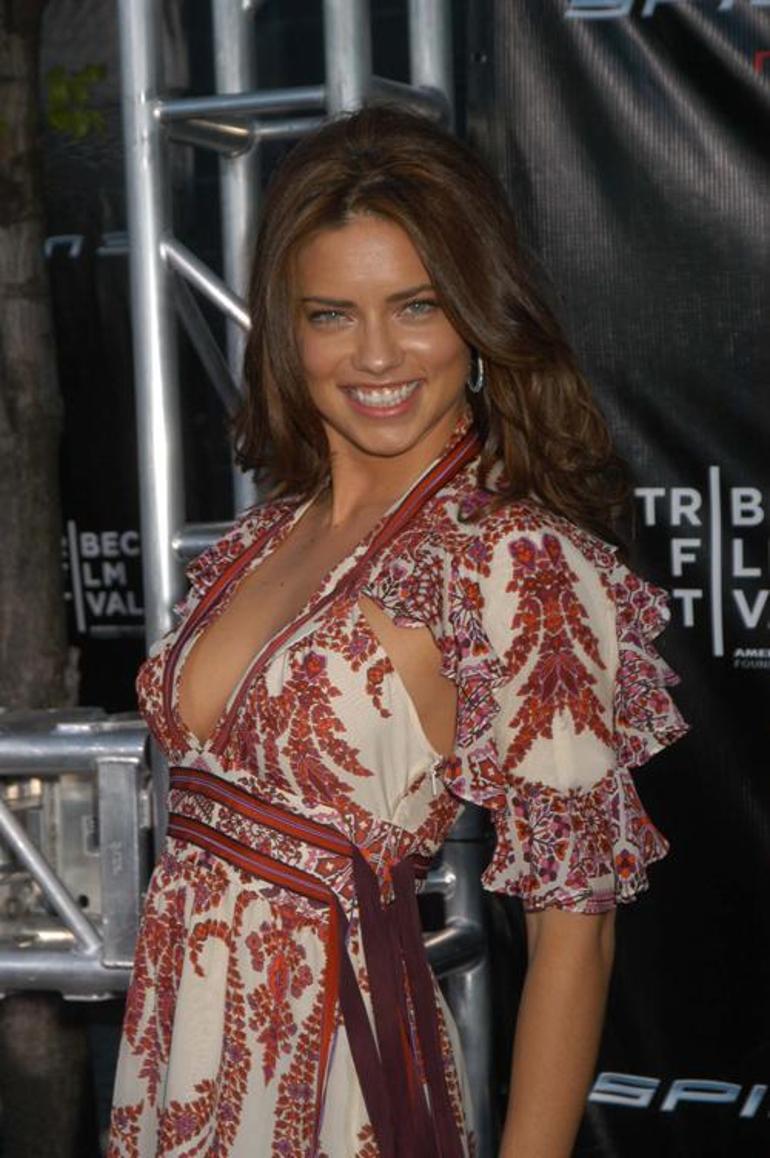 "BE READY FOR THE BIG SURPRISE"
Adriana Lima announced the news of her pregnancy from her Tiktok account which she opened a new account. She previously announced the news on her Instagram page. Lima wrote that she is "now officially on this new social media," continuing, "Check out my first video. Get ready for the big surprise."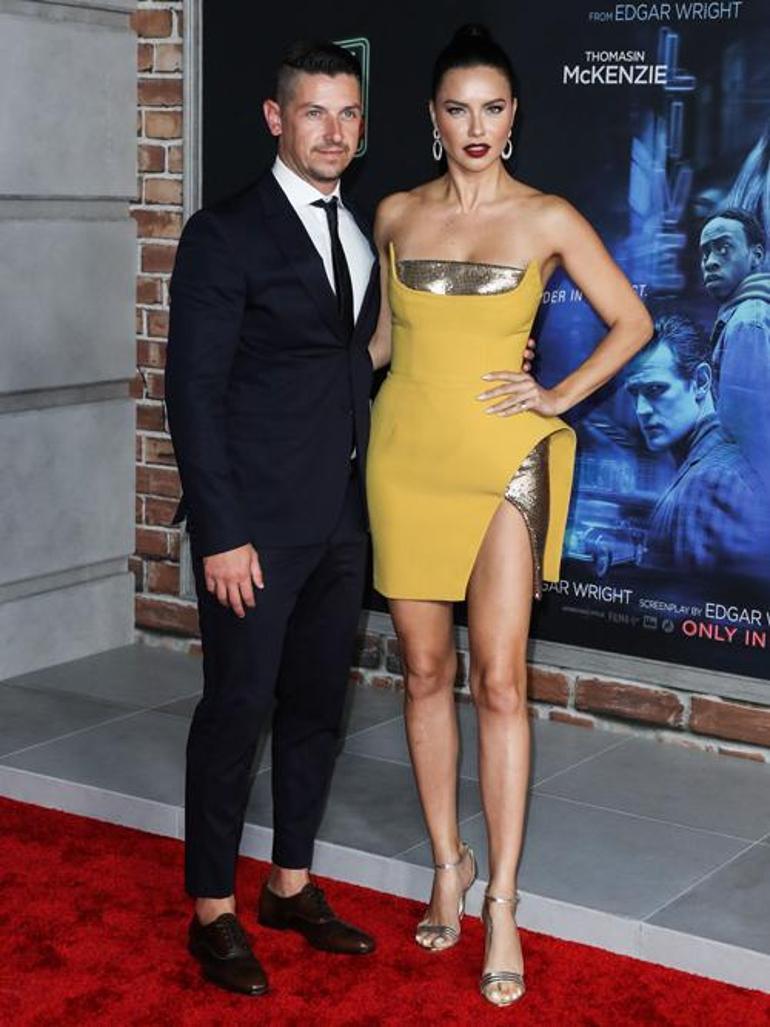 IT WAS A SURPRISE FOR ITS BEAUTIFUL
That "big surprise" was, of course, the pregnancy news. Lima wears a white bathrobe in the video she shared on her new media. With a pregnancy test in hand, she goes to the bed where her lover Andre Lemmers is sleeping and shows her the result. Meanwhile, the surprise on Lemmer's face does not go unnoticed.
class="medianet-inline-adv">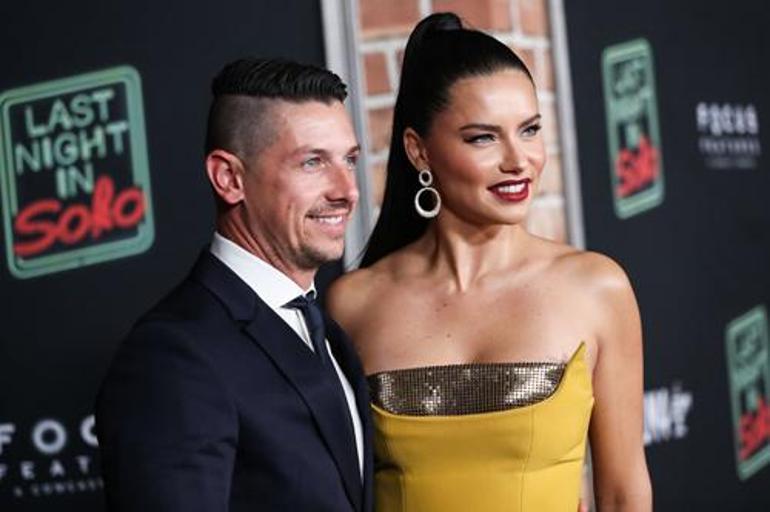 WITH PRODUCER ANDRE LEMMERS
Lima, who for a time came to the fore with Turkish lovers like Metin Hara and Emir Uyar, made her first appearance with her new lover, producer Andre Lemmers, on the red carpet at the 78th Venice Film Festival last September . It was claimed that Lima, who was notorious for gaining weight at the time, was pregnant. Lima Doll surprised 5 months after these allegations were made.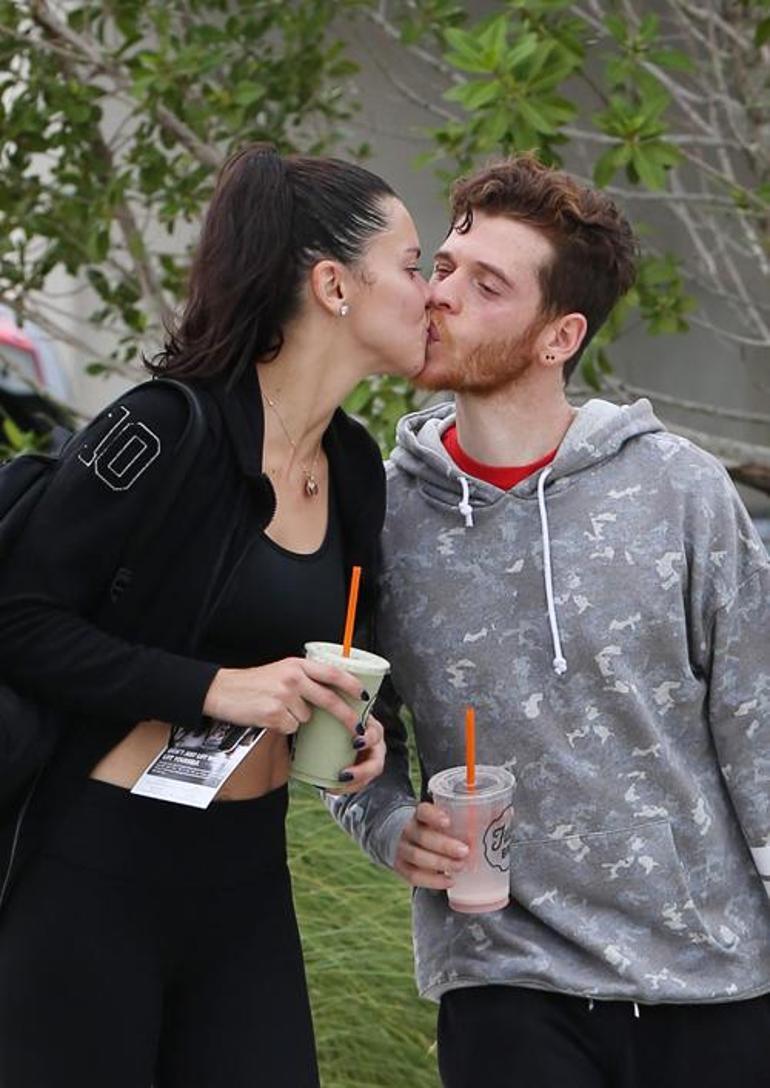 HE LIVED A LOVE SPOKEN BY HER WITH METİN HARA
Metin Hara's love for Adriana Lima, which is the center of attention not only in Turkey but around the world, arose unexpectedly in 2017. The acquaintance of the two was before the emergence of love. Metin Hara told about this meeting in a TV show in which he took part. Hara, who often traveled to Los Angeles to promote her book, met many celebrities along the way. One of them was Adriana Lima.
class="medianet-inline-adv">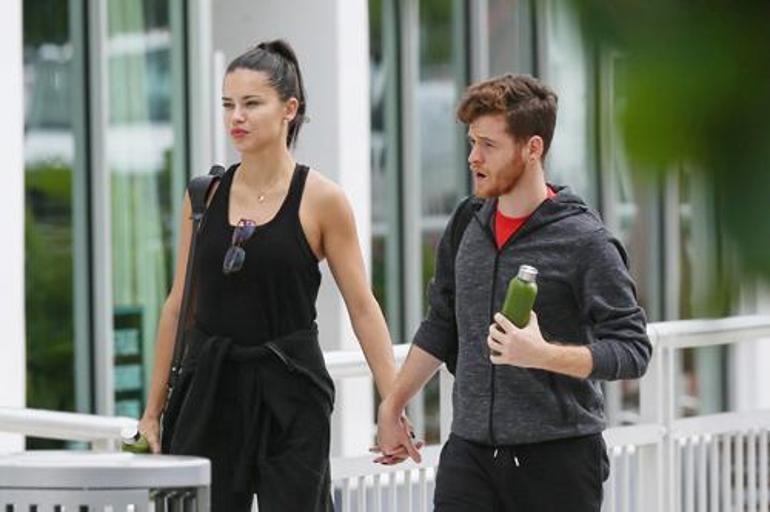 ENCOUNTER STORY
Describing the moment they met, Hara said: "Adriana missed the plane while she was in Istanbul and that made it possible for us to meet. At that time I was teaching people to walk on fire. My face was black… Later , I came here and we had a chance to get to know each other somehow." According to Hara's account, Lima, who reached her through her manager, soon fell in love with her. The couple vacationed in Turkey together. They met even each other's families.Hara and Lima's love affair lasted a year and a half, but then came distance and obviously some disagreements.
class="medianet-inline-adv">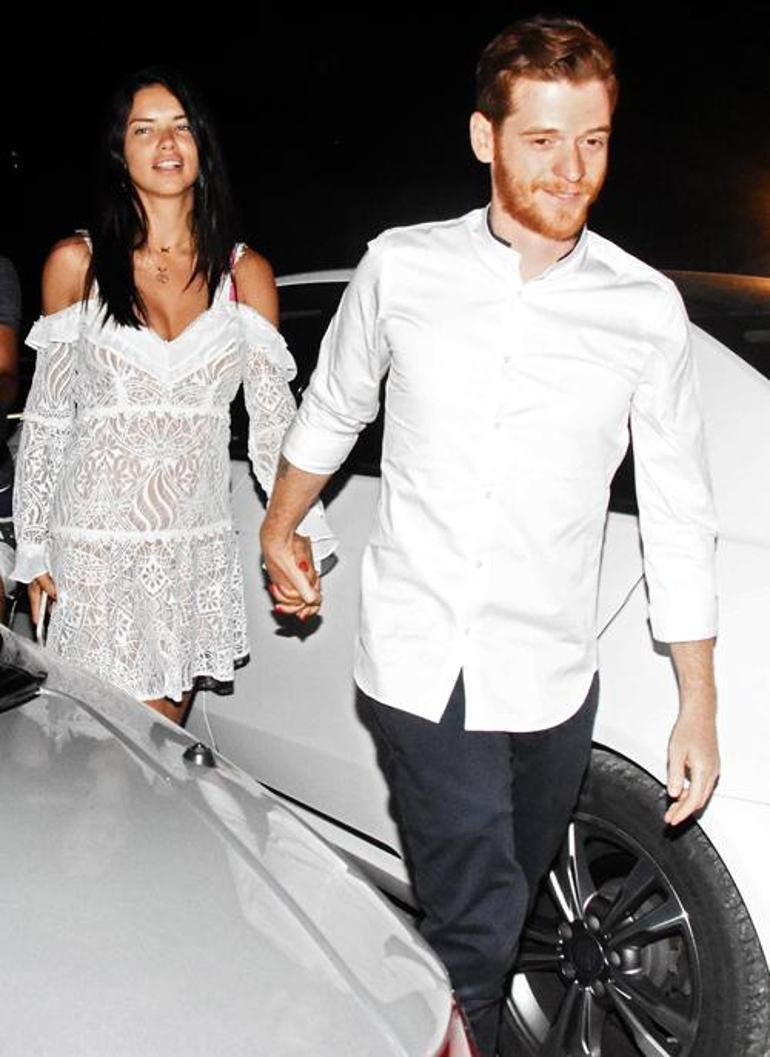 SOCIAL MEDIA NEEDLE NEWS
In the latter stages of the relationship, Lima often made "offensive" posts on social media. At a time when it was a question of whether or not their relationship was over, February 14 was Valentine's Day. Lima shared photos taken on social media during a night out. Metin Hara did not appear in any of these photos. Later on the same day, Lima shared a meaningful post. "Be your own lover, love yourself first," he told his followers.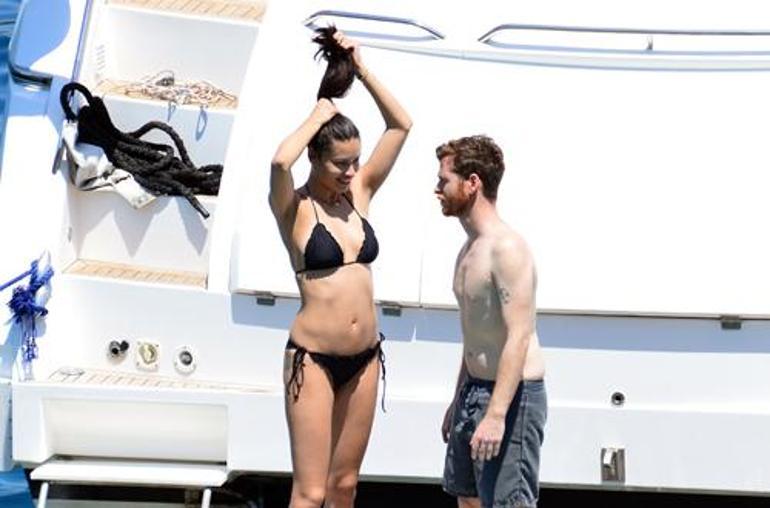 THEY DON'T FOLLOW EACH OTHER
Although Lima and Hara shared a photo of them holding hands on social media after a long process of separation and hinted that they got together, it quickly became clear that this was not the case. The couple had separated. The first signs of this breakup came from social media. Hara unfollowed Lima on Instagram. And then Lima follows him.
class="medianet-inline-adv">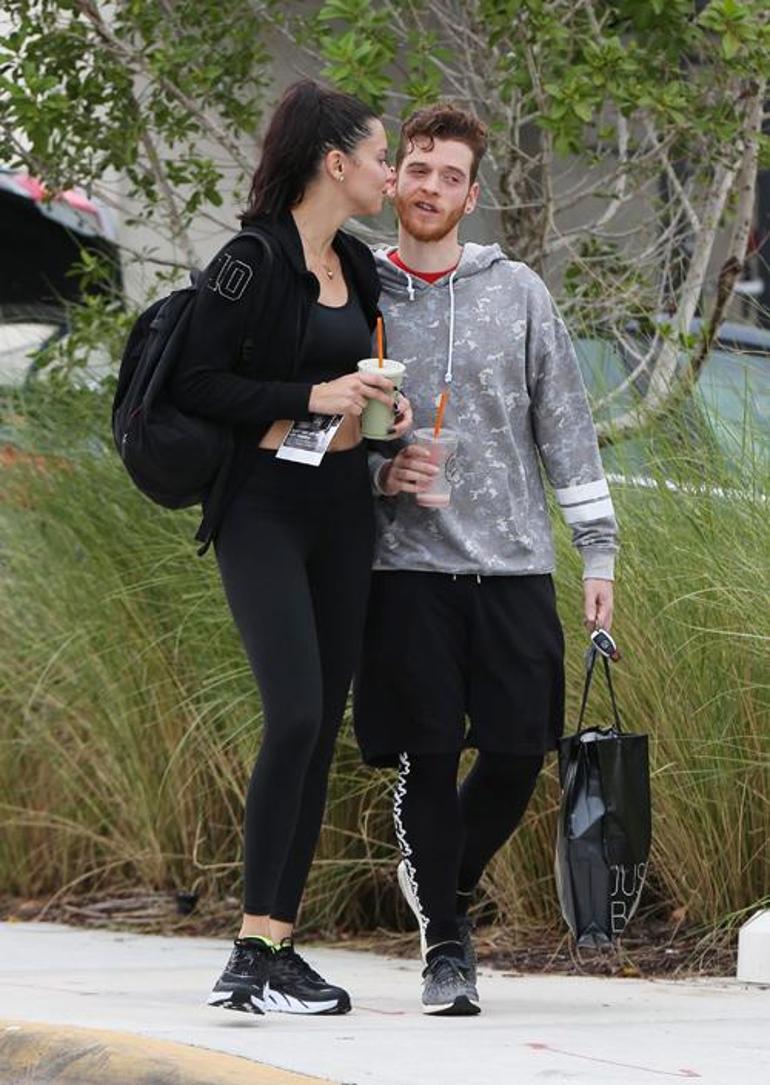 LIMA – THE END OF HARA LOVE
As a result, Adriana Lima and Metin Hara's relationship ended as unexpectedly as it began. After this split, Lima took another step that surprised everyone and this time was seen holding hands with Turkish businessman Emir Uyar.
SECOND TURKISH lover
Lima and Uyar, who shared candid pictures during their vacation together in Greece, once again attracted the curious eyes of the whole world. It has even been claimed that this was a love of advertising for a time. The duo, who stayed together for a while, eventually broke up.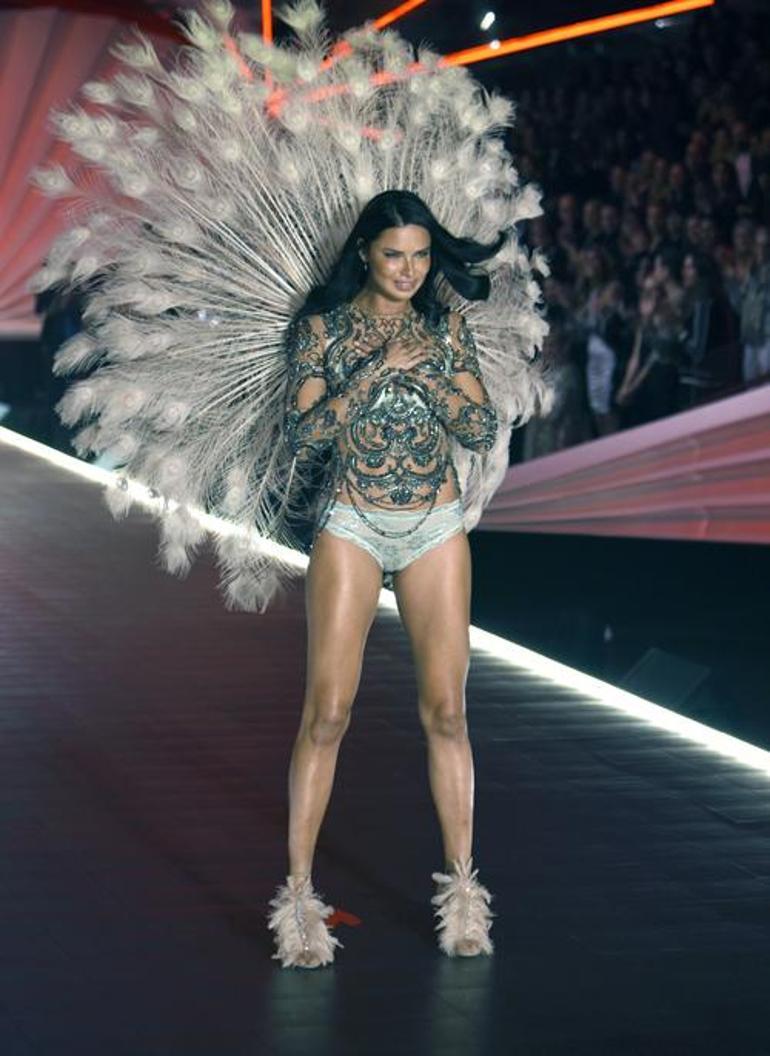 His personal life is always on the agenda
Adriana Lima, who in tears retired from the Victoria's Secret podium, which was a very important turning point in her career in 2019, has always been the focus of world media attention. In addition, not only with his career, but also with his private life. But did you know that if Lima had accepted the marriage proposal made to her years ago, she would now be living as the princess of a small European country? Let's take a look at the highlights of Lima's personal life story, which is constantly under scrutiny.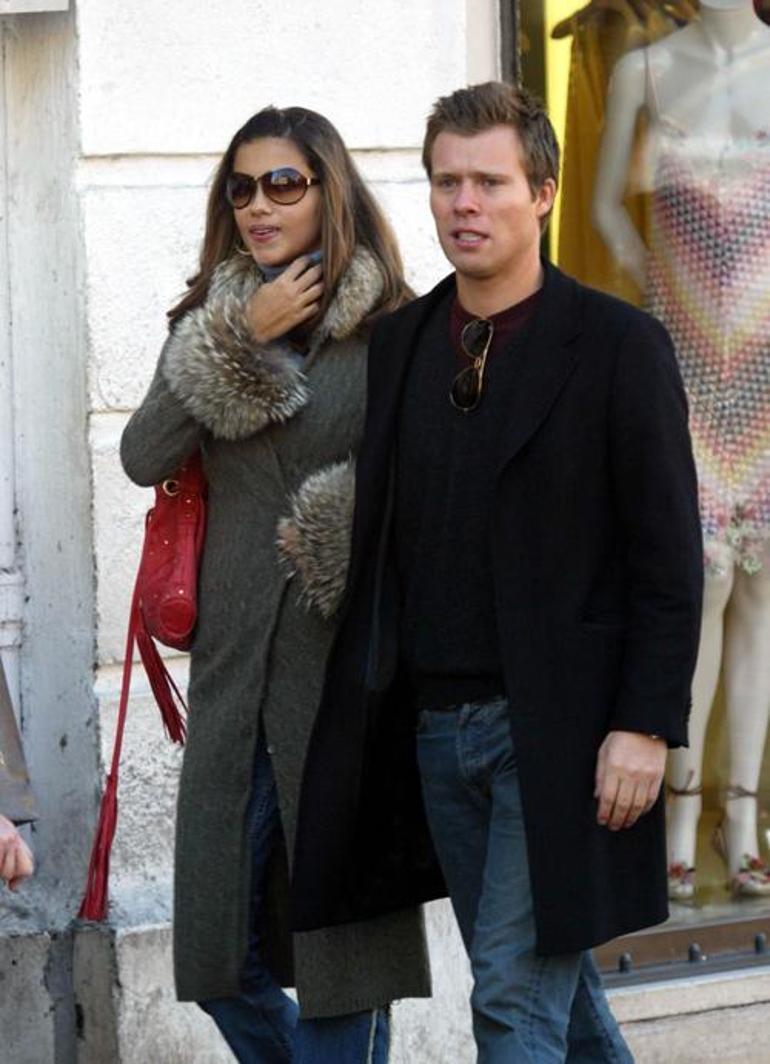 He would have become a princess if he accepted the proposal
Before Adriana Lima married basketball star Marko Jaric, her love affair with Prince Wenzeslaus von und zu Liechtenstein had been discussed for a long time. She even cemented her place on the agenda when she turned down the prince's marriage proposal. So if Lima had said yes to the prince, she would have been living as a princess in this tiny country in Europe today.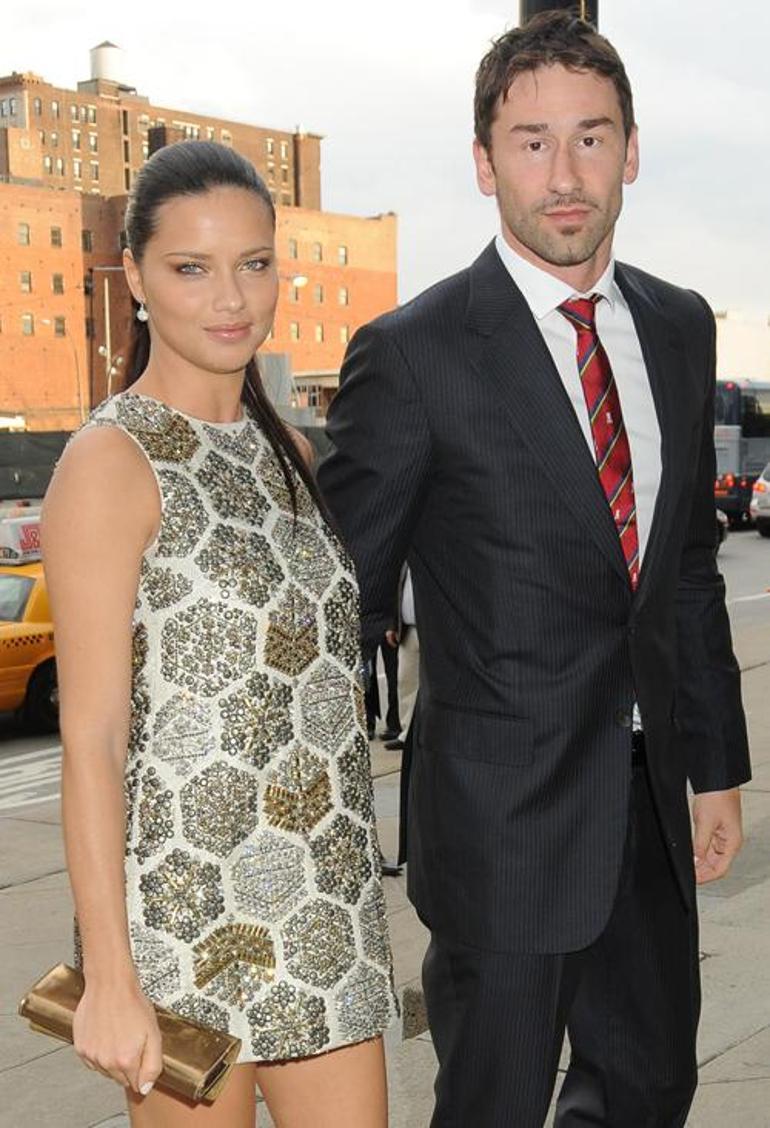 KEEP HIS PROMISE TO KEEP HIS CHILDREN UNTIL MARRIAGE
Another much-discussed detail about Lima's personal life was that she said she wanted to keep her virginity until she got married. She kept her word until she married her husband Marko Jaric. From this marriage the couple had two daughters. But the marriage, which the world envied, ended unexpectedly. From this came the idiom that later became commonplace: In a world where even Adriana Lima was betrayed…"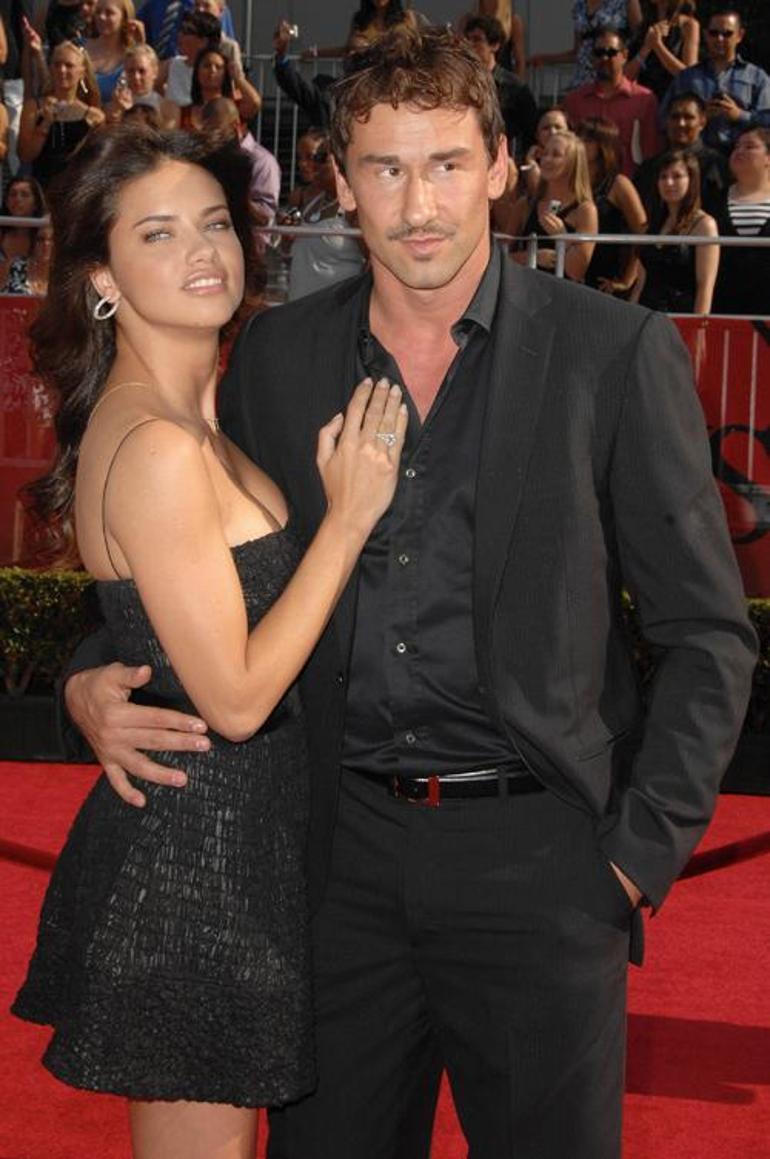 EVEN HE WAS FOOLED
Adriana Lima, one of the most beautiful women in the world, was actually cheated on by her husband Marko Jaric. And not just once, but several times. When Lima came to Turkey for a commercial shoot, Jaric cheated on her twice. Also, Lima didn't forgive him when he cheated on his neighbor in Miami. In fact, it was also reflected in the press that Lima told her close friends, "I forgave him once, I will never forgive him again." The marriage of Adriana Lima and Marko Jaric, which began in 2009, ended in 2016.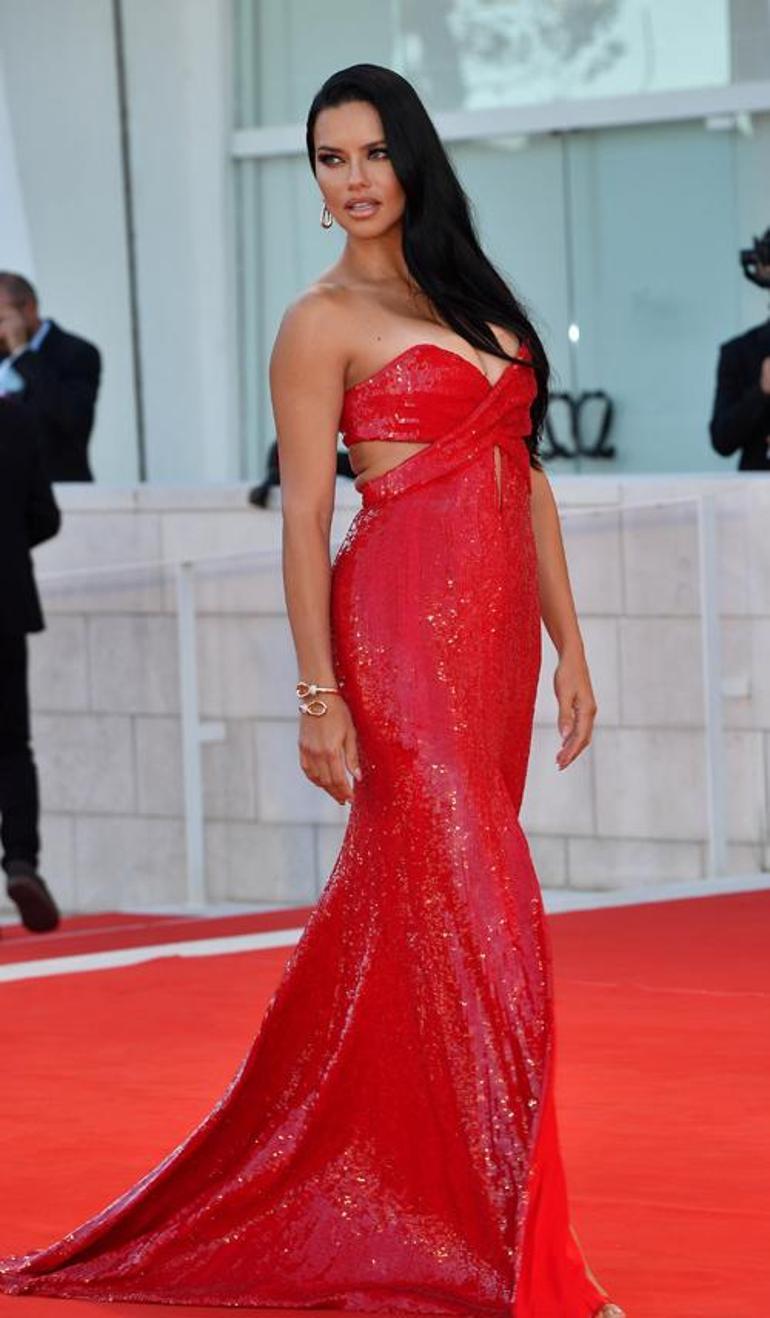 NAME MIXED INTO MANY LOVE RUMS
Meanwhile, Adriana Lima's name has been implicated in love rumors involving Ryan Seacrest, Derek Jeter and even Justin Bieber. But Lima said nothing about these allegations. She has been spotted holding hands with Matt Harvey on several occasions. But Lima generally chose not to talk about her love life.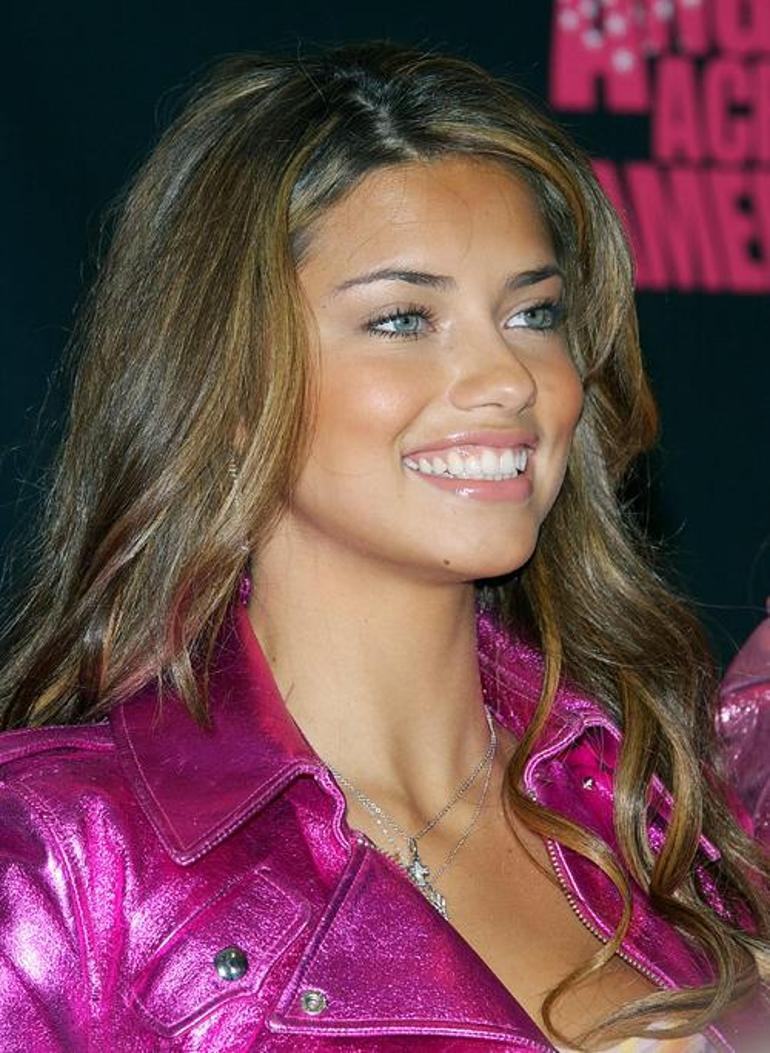 HE SENT THE PHOTO AS A JOKE
Lima sent her photos to a modeling agency for fun when she was 13. But the agency must have taken him seriously because he said yes. Lima entered the Supermodel of Brazil contest when she was 15 and won first place. This earned her the right to enter the Supermodel of the World contest a year later. Lima came second in this competition.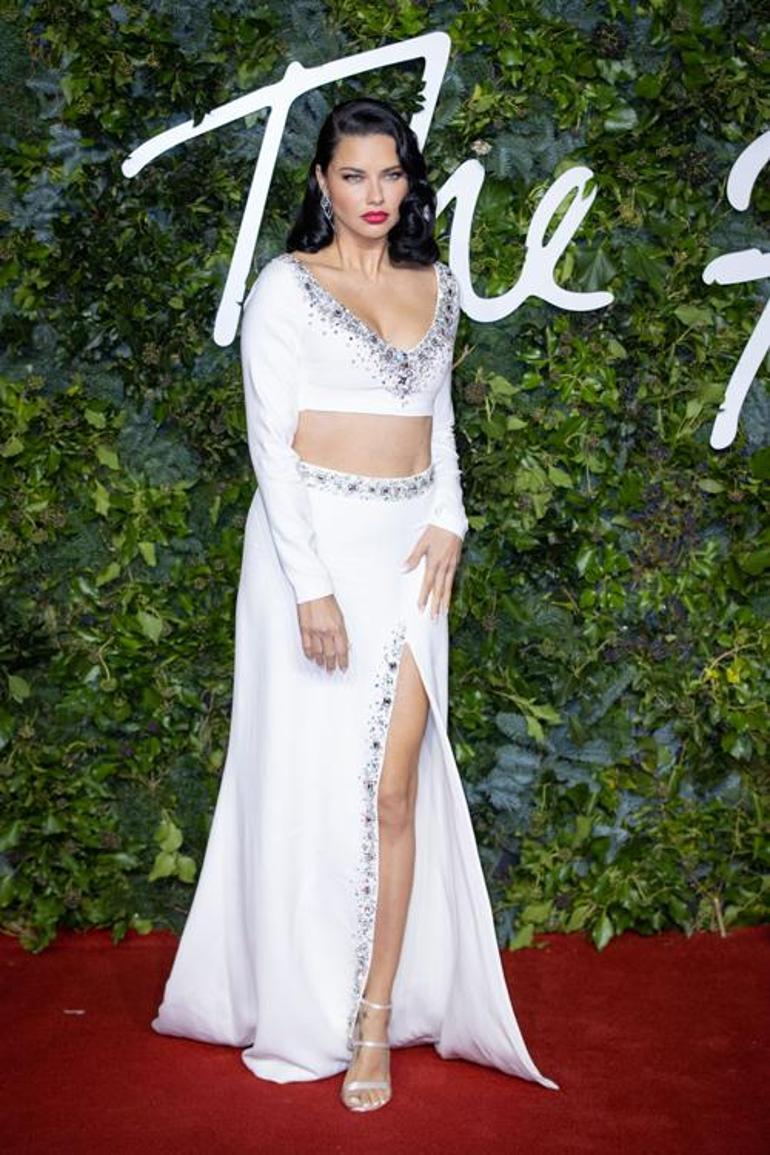 FAST ADVANCEMENT IN CAREER
She then decided to drop out of college and move to New York to start her modeling career. The next came like a ripped sock. First she became the face of famous companies, then came the years of Victoria's Secret, which brought her to the peak of fame.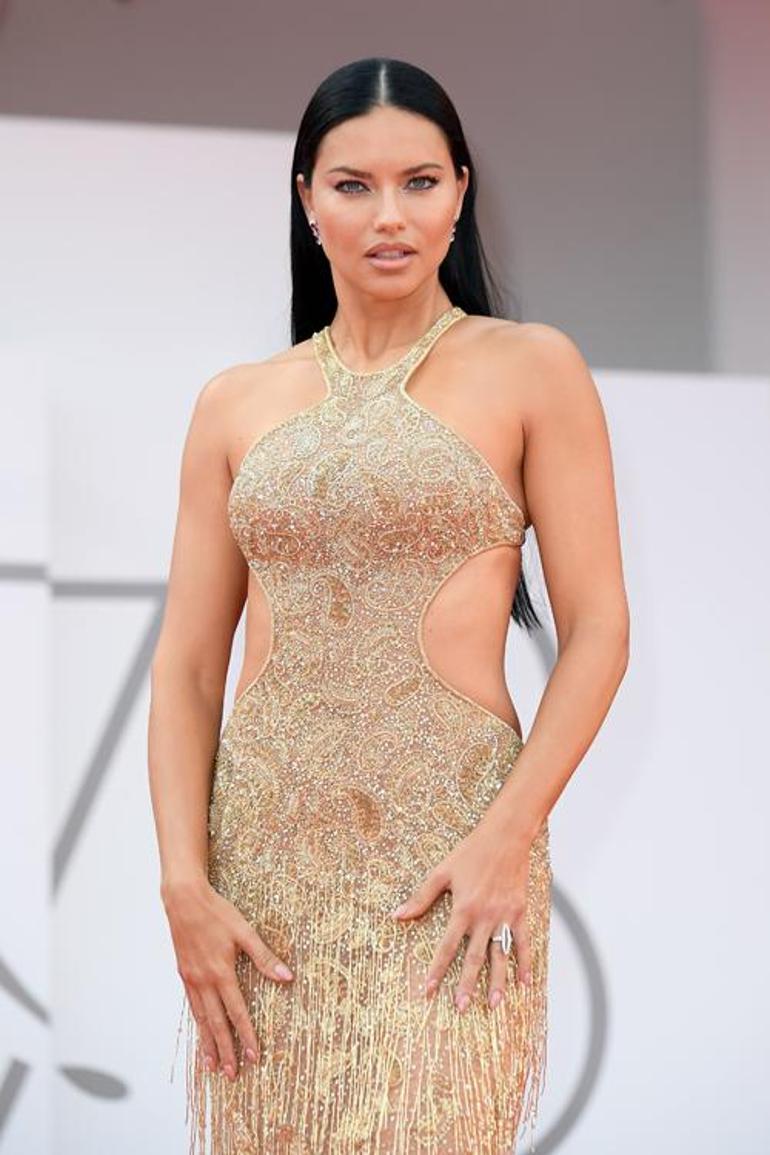 WILL GO INTO HISTORY AS THE MOST VALUABLE MODEL OF THE COMPANY
He retired from the company, where he first stood on the podium in 1999, with an anniversary at the 2019 fashion show. She went down in fashion history as the company's longest advertising face and most valuable model.
Adriana Lima was born on June 12, 1981 in Bahia, Brazil to Nelson Torres and Maria da Graça Lima. Born into a low-income and very religious family, Lima opened her eyes to the world. His father left him and his mother when he was only 6 months old. When father Nelson Torres said he wasn't ready for fatherhood and the door slammed, he was left alone with his mother Lima, who was just a baby. His mother raised him alone. Actually a shy child, Lima didn't like to be photographed at the time. Adriana Lima liked to dance and do sports when she was little. His mother also tried to guide him according to his abilities.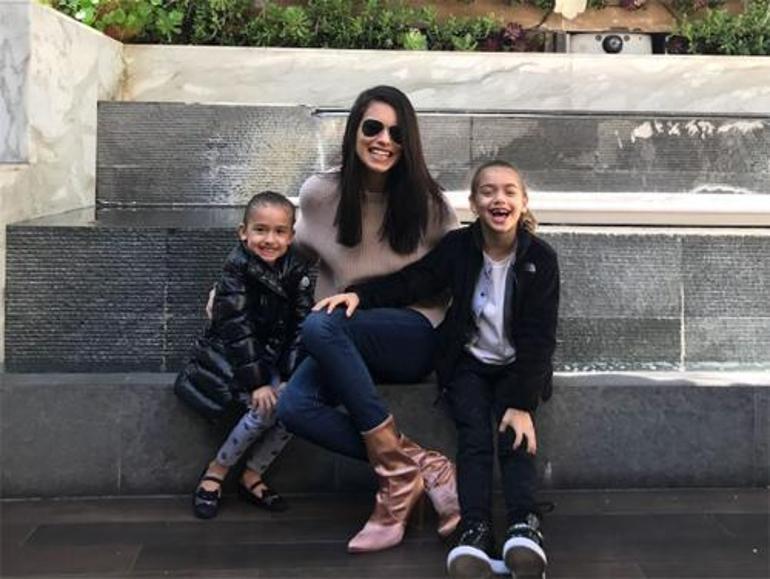 MOTHER OF TWO GIRLS
Adriana Lima is the mother of two daughters, Valentina and Sienna, from her marriage to her ex-wife, basketball player Marko Jaric.