Hakan Taşyan, who entered the music market 25 years ago with the songs "Two Days Without You" and then "Güz Roses" and made a huge impression, was hospitalized in 2020 with liver and kidney failure. After a year and a half of treatment, he was brought back to life through a liver transplant from a cadaver and a kidney transplant from his sister. Hakan Taşyan, who doctors say has "one month to live" made a quick return to the music market, lucky enough to start life for the second time. He also directed a music video for the song "Bölüm Halim", written and music by Yıldız Tilbe. Hakan Taşyan, who came to the Abendstern program together with Yasemin Ilan from the evening newspaper, spoke about the difficult process he had experienced, what he wanted to do from now on, his regrets and his unknowns. The master artist, who sincerely expressed his spiritual transformation, also sang a hymn for AKŞAM TV viewers.
"I LEARNED A LESSON FROM LIFE"
"In those days when you faced death, did you ever say, 'I wish I had done that or not'?" He answered the question with all sincerity as follows: "I was born and raised in Ankara, we are a big family with 9 siblings. My father was also a musician, I got into nightlife with him very early on, I spent my years in entertainment venues. I've had a bumpy journey, I've worked in difficult conditions in the night world, I've worked in variety shows. This life has given me a rash, I've learned the lesson, but I wish my time hadn't passed like this, I'm sorry. Waste of my time, I wish I hadn't had a life like this, my job made me sick."
THANK YOU TO OUR PRESIDENT
Expressing that he received the greatest support from President Recep Tayyip Erdoğan, Minister of Health Fahrettin Koca, married couple Orhan Gencebay and Sevim Emre and Erol Köse during the year and a half illness, the master artist thanked them all once again. When asked "Who wasn't with you", he replied: "I don't want to break anyone's heart, everyone is in a rush of their own life, they know something: "Why weren't you with me?"
THE BIGGEST UHDEM "CAN'T READ"
Explaining that being unable to read is a great responsibility, Taşyan continued his words: "I had to work, I couldn't study while struggling to make a living through music, I could get medical treatment Education, I could become a lawyer, I would very much like to become a pasha, a judge, a prosecutor. My son is now 20 years old. He will have military training, I hope he will be Pasha, he will fulfill my dream."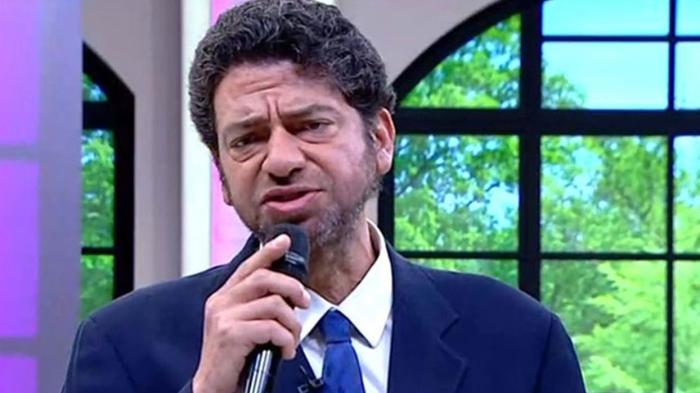 I WANT TO GO TO HAJJ
'You have survived a serious illness, have you had a spiritual change in your life that you have just started?' When asked about the form, Hakan Taşyan said, "I want to go to the holy land". Carrying, who explained that he wanted to do the pilgrimage with his parents before, but his father died 6 years ago, said: "My God knows my heart, I want to fulfill this duty with my mother from now on. I intend to visit our holy land. This world is a wrong world, I hope it happens. It is very important to be able to lead a merciful life without following the devil. I thank God very much, I always pray that I get well." He said that when he was a child, he went to Koran courses with his brothers and that they sang hymns there at the time, he also sang a hymn for the evening TV viewers.
EVERYONE CAN SAY ARABESQUE
Arabesque is a difficult style, arabesque is a philosophy, it is the voice of our life, not everyone can say it. Singing arabesques is an affair of the heart, it should hurt your nose to say it. It's very easy to make jokes and make people laugh, but it's very difficult to make people cry, it's a different virtue.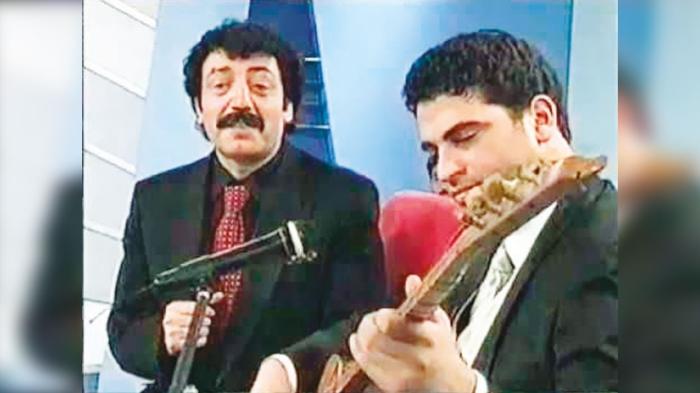 I WANTED TO STAR IN A MUSLUM FILM
Hakan Taşyan, known for his love and respect for Müslüm Gürses, to whom he has been compared throughout his career, said, "I could have taken a role if I had received an offer from Müslüm Gürses film." He put his words into words continue as follows; "I would like to revive him anyway, our life is arabesque. From now on, if I get an offer from a good drama, I'd like to act."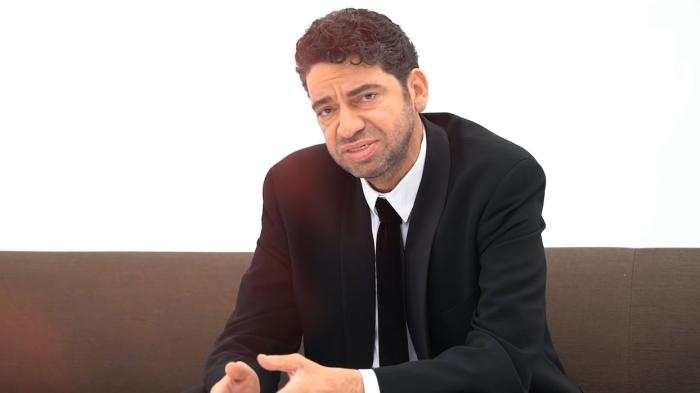 "I DON'T GO TO THE PSYCHOLOGIST, I LISTEN TO THE BIRD"
We asked if he received psychological support during and after the illness and a smile appeared on Hakan Taşyan's face and he replied: "I never needed it, I had bird and rain sounds on the tablet. Although listening to the sound of the rain for a long time makes you cold, there were times when I actually asked the nurses to bring me a blanket. Listening to birdsong became a habit for me and I still listen.'