class="medianet-inline-adv">
Does Emre Karayel nourish more than theater? What is the reason for that?
Of course, cinema, TV series and moderation is also a discipline job. These are jobs that have their own dynamic. The main material of these works is the theatre, the sector that produces the actor. We study at theater schools, learn acting there, develop it further on stage. I say it's something of a sweet antidote. You acted, you walked a bit, you got tired, then you came back to the theater. You get a chance to go back to factory defaults, you play a role, you improve. It's a bit like an industry that supports each other.
How do you think things have progressed for your career? Is there a situation that you can say was a turning point and the beginning of really good things?
class="medianet-inline-adv">
Here I can call the project "1 woman 1 man". We can also say the projects "An Istanbul Tale" and my first TV series "My sister so asked for it". Because these are creeping situations. From my point of view it was a growing process through experience and setting up. But we put the project "1 woman 1 man" at the center of this process.
While some casts can play the good character, some casts can play the bad ones very well. You are one of those names that can play both good character and bad character well. Do you think you've played both successfully?
As much as possible I prefer to play roles that challenge me, characters that I can add something to. "1 Woman 1 Man" was a comedy genre but was called "1 Woman 1 Man". We did a job that represented all the men and all the women there. I like to play different roles.
In the "1 Woman 1 Man" project, instead of the dialogues and scenes, you did a great job of details such as reversing the sentence or gestures at the end of these dialogues. Yes, the script was good and you played it well. But what do you think was different there?
The most important thing is that we are a good duo. We had a very good writing team and a fun set.
class="medianet-inline-adv">
Was it fun?
We really had fun.
How is discipline maintained in a fun job? are you serious?
When we have fun in front of the camera, viewers at home also have fun. Actually, that's how things work in the comedy genre. Demet and I were a good couple. We still see each other, I love it. It has some impact.
Will we see each other again as a duo?
If there is a suitable project, why not? We have dreams for the future.
Is it hard to play a single player game?
It's actually not difficult.
There, success or failure is about you.
Yes, the entire bill goes to the player. But since our play is an open play where we communicate with the audience, the audience has that privilege.
class="medianet-inline-adv">
Why should the audience come to watch?
We started playing at Tatbikat Sahnesi a long time ago. After the pandemic, we teamed up with Theater Rebuild. Together with Dersu Yavuz Altun we want to do big plays and children's theatre. We always wanted to have a stage. We are now on the Republic Stage at Cumhuriyet Park. It was a beautiful hall and it gets even better. "Is the Male Ghost an Oxymoron?" a game familiar to the audience. It is a play that examines the relationships between men and women, in which a man tries to find the answer to the question of what women want in order to reconcile with his fiancée.
What was the last thing you wanted the most?
class="medianet-inline-adv">
The last thing I wanted most was to have a child and for my father to see my child. My father was in Adana. My father was in intensive care, and Can was born a day later. His condition was very serious, but then he got out of the intubation and opened his eyes. We showed Can to my dad with a video call. And then we lost.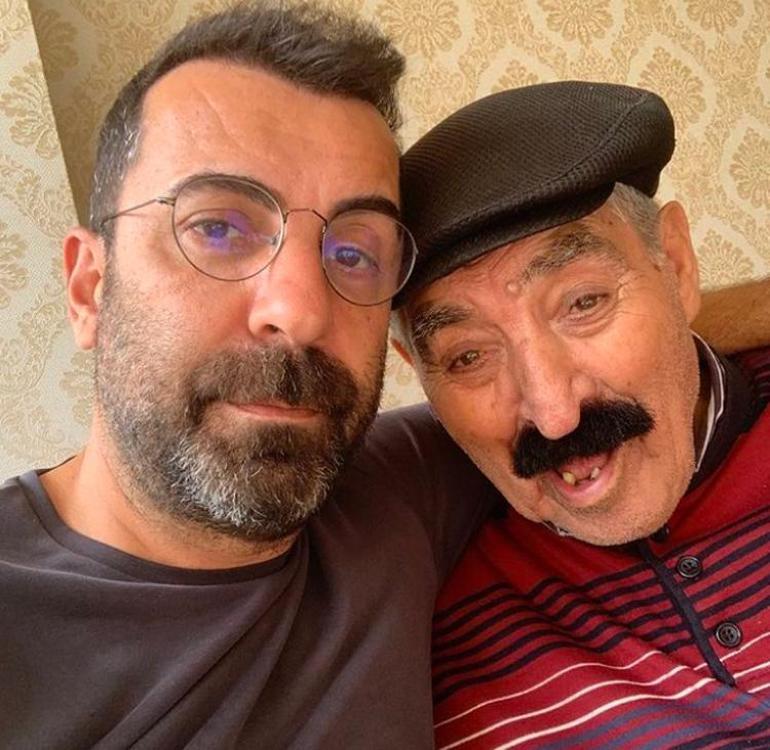 Can you tell the last moment when you were the saddest?
The day I lost my father. Can Öcal came a week apart, the other Öcal left. Rest in peace. That's where I'm saddest.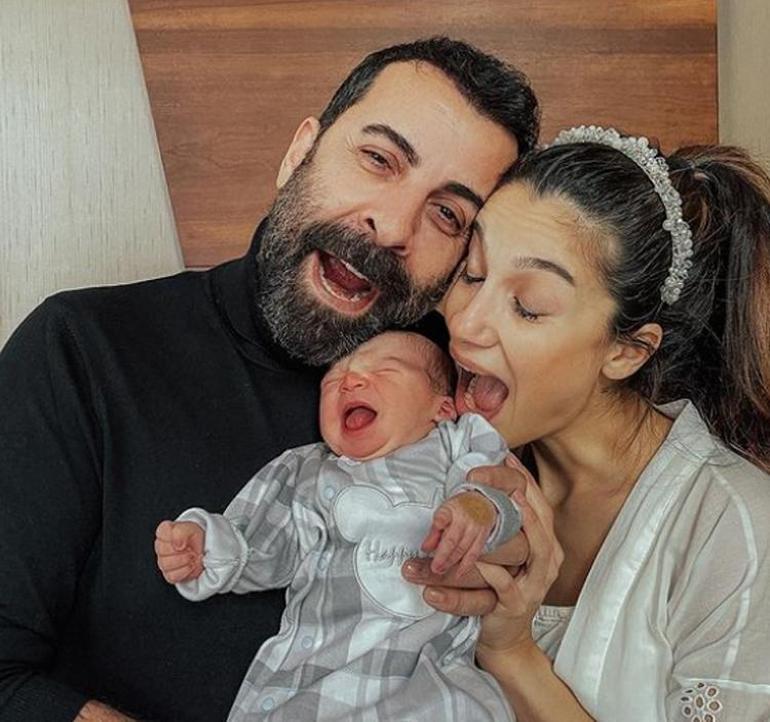 What surprised you the most recently?
To be honest, I was surprised that Russia invaded Ukraine.
class="medianet-inline-adv">
What was the last thing you said no to? Would you say no in your life?
I'm currently reading a book called The Art of Saying No. As I read the book, I realized that I can't say no. In fact, most of us can't tell, and this is one of our biggest problems.
Do those who have learned to say no simply say no over time? Does she say no to things she can say yes to? It's like we can't keep our balance.
This means we begin to compromise with ourselves when we don't use the words yes and no. We have to use the phrase yes, I do this or no, I don't do that. I'm not someone who can use it. So I really don't know what I said no last time.
Which of the characters you play with your character resembles him?
We can call it a little "Ozan" character. I have a lot more than Ozan.
Can you tell him it's really not like that?
I never did. I never had bad intentions towards anyone. So I really don't want to upset anyone. I don't want to upset you either. So nothing bad happened to me. I'm sorry you feel the same way.
Heart?
Getting a heart has nothing to do with my virtue. It's about the attitude of the person who gives you your heart. I know how to beat a heart. When I argue with my wife at home, I can sometimes annoy her. I'll take your heart right now
Is it about your love and your character? can you touch his heart
It is very important to me when someone is mad at me. I have an older brother, he was offended by something very stupid. I went and hugged, apologized, I will fight for it. But there are times when I fail.
Can you describe how much you love him? How does Emre love Karayel? How is love reflected in you?
I kiss. I kiss my son, I kiss my wife, I kiss my mother, I kiss my brother, I kiss my nephews… I like it, I recommend it.
The feeling of fatherhood can be different for everyone. But those whose children are born are really different. How is it? What has being a father changed about Emre Karayel?
The will to survive came. Make me live longer, be healthier, spend more time with him. I was worried about what he would do if something happened to me. I didn't have anything like that. When my father leaves, I say that I must survive and be healthy from the day he was born. I'll do my best for that.
You are very sociable and very busy with your job. Is it difficult for such people to cope with family life? Is Understanding Your Spouse Important?
Not my wife's understanding; Support is very important.
Marriage is very difficult, isn't it?
Very difficult. Before; a growing family, an ever-changing structure, the relationship between husband and wife. We tell about it in the game "Oxymoron". Men and women are natural oxymorons. It's already very difficult for them to get together and live in one house. Inevitably, various problems may arise. Understanding, trust and support are key.
Do you have memories of the projects "Last Summer" and "1 Woman 1 Man"?
Alperen, Ali, Funda, Hafsa, Şebnem, Sinan… It was a very enjoyable set. Watching the series again, I can say that it happened here and there. But when this question is asked, one does not think about it. If I don't come, I feel like I have no memories. That makes me sad too. While we were shooting the fight scene, we would throw ourselves to the ground as soon as the camera rotated.
You have the opportunity to ask anyone and any question you want on a show watched by 83 million viewers. Who would that be and what would you ask him?
I would ask Jeff Bezos, the richest man in the world, owner of Amazon. Why do you keep so much money, don't you give it all to us? Why are you eating alone when there are so many starving people in the world?