It was the 82nd anniversary of the founding of the village institutes in the past few days. The aspect that was often overlooked in this scientific, democratic, and qualified educational model, established in the early Republican period to enlighten all strata of society, was the music education on offer.
In accordance with Village Institutes' mission, all children, from steppes to plateaus, from mountain peaks to coastal cities, have not only learned to read and write. 25 world classics from Tolstoy to Shakespeare to Chekhov each year while learning how to plant seeds in the village soil, grow wheat, treat their animals when needed, and play the mandolin, baglama, piano and fiddle. as well as fine arts such as painting and sculpture, they were required to read.
From time to time I ask myself, "What would music education be like in Turkey today if these institutes weren't closed?" I ask myself the question.
Village institutes that produced about 17,000 graduates were actually an unfulfilled dream for Turkey. Despite the past 82 years, the village institutes are not forgotten and will still be remembered for the great dreams, goals and struggles with which they laid the foundations of society, both on an educational and social level.
This dream, which we always longed for, became unforgettable because it both provided the disadvantaged people with the opportunity to study and adapted education to the conditions of Turkey in order to develop the farmer economically, but at the same time it prepared him for various branches of art prepared and prepared him not to be alien to the west, which made him an "earthy".
In music education, where Aşık Veysel traveled from school to school and worked as a master instrument teacher, an understanding of music prevailed that mixed the universal with the national. The children knew both the folk songs and the most important composers and works of western classical music. Thousands of people have held onto the warmth of these tunes for years.
"Life is a good thing, brotherThey said, "Who knows, years before Nazim's novel…
Because freedom, as the great thinker and poet Oruç Aruoba said, "it was the ability to open up to the future".
In later years there was dynamic instruction in sheet music, harmony and solfeggio rather than dry content, leading many of us to view music instruction as exam time or an optional subject in preparation for university exams. Goal; not to alienate the child from music, to train their ears, to instill a sense of rhythm, to train teachers who would spread the music culture in the future. In addition, village teachers had to be able to play at least one musical instrument.
İsmail Hakkı Tonguç, the theorist and practitioner of the village institutes says the following about the original music education practiced at the village institutes: "…musical instruments such as gramophones, mandolins, drums, zurna and kaval must be available in every institute…should be free."
Therefore, music education at the Village Institutes was not limited to classroom music lessons of about four hours per week, but was free and widely available throughout the institute. A choir could be formed at the institute. Polyphony was taught with choral works performed outside of class times, and singing pieces appropriate to the vocal range were encouraged. Music was positioned in all areas of life according to its reach.
Because music was based on creativity and knew no borders and restrictions. A creative arts education would also encourage the village children to think, discuss, question and learn about the world.
After all, on Saturdays, children had the right to step onto the podium to voice their grievances and even criticize the deficient aspects of their education. Class evenings were held on the same day and choirs or solo pianists gained stage experience.
The notes that used to dance in daisy-scented scenes…
As the mandolin artist Bülent Yazıcı, whom I heard with admiration on TRT Radio-3 recently, said, the mandolin entered the life of Anatolia with the village institutes and fell into obscurity when they were closed.
Many people see this practice, which changed the codes of feudal society and brought modern education to the villages, as a kind of "Anatolian fire".
It is, after all, a second struggle for education and cultural modernization that began after the national independence struggle and focused on educating "strong citizens".
After all, Plato divided education into the four areas of music, body, mathematics and astronomy and drew attention to the importance of musical education for the mental health of society, the rulers and the ruled. A good knowledge of rhythm would support harmony in society.
If the institutes hadn't been closed, who knows, the knowledge and love of art imparted throughout Anatolia would have trained bright and dynamic musicians like the fire of Anatolia and sent them all over the country and the world? People can't stop themselves from dreaming…
In addition to art education, aesthetic education was also taught in the village institutes… Because children should be aware of beauty from an early age and be able to distinguish between the beautiful and the ugly in every phase of life.
A correct musical education would instill in the soul a love of beauty. Man sought beauty in everything he did.
Just like Tonguç said, "One of the things I'm trying to find is missing from the institutes is the understanding of beauty and beauty It's hard work for beauty. Every institute has come so far that a little effort for this cause drowns it in flowers, pictures, beautiful writings and things… Anything that is ugly should never find a place in institutes…"As in the words…
From Mozart's rondos created from children's instruments that shine across the country, to violin concertos in schools, to the vision to buy 3 pianos, 55 violins and 259 mandolins for the Hasanoğlan Village Institute, which despite everything is dedicated to its art education " famous" is limited resources, "too good to be true." "It was a dream…
Art classes at Hasanoğlan Village Institute in Ankara are given by the best teachers from Ankara Conservatory; Classes that began in the mornings with folk dances and folk songs among the whispering branches turned into a feast, with melodies rising from the piano keys and violin strings as the sun set.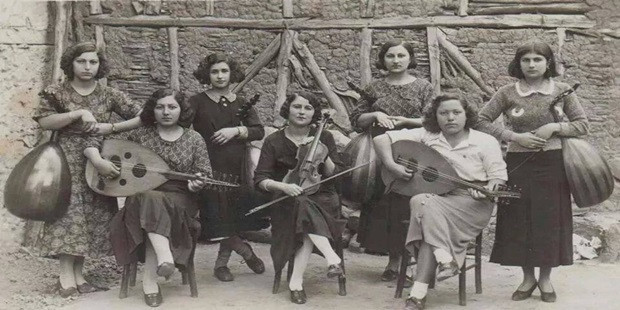 The musical forms kneaded in people's hands turned into a beautiful and rare field of flowers at night.
And then, amid the applause and gratitude of hearts, the last sound disappeared, the last song was erased, the last dance was performed, the last picture was drawn.
A people so eager to learn, to learn to be of the world, to break the feudal order, to become enlightened and self-realized despite the impossibilities, was awakened from a pure and beautiful dream like the Village Institutes.
The closure of the Bauhaus schools in 1933 and the village institutes in 1954 on the grounds of "communist propaganda" justified the founding of a unified building, craft and art academy in Weimar in 1919. Weimar, Germany, was a similar approach.was the product.
Village Institutes was an educational system adopted by UNESCO in the 1940s as a universal model… It overlapped with the Bauhaus system where half the courses were applied and half the courses were theoretical.
Village institutes were the embodiment of Bauhaus in Turkey in terms of combining arts and crafts and prioritizing sociality.
At present, there are gifted and gifted musicians' children and youth in many cities in Turkey, from Diyarbakır to Van, Yüksekova to Edirne, Trabzon to Hatay.
Many of them either quit music after a while because they don't have access to a musical instrument, or get a mediocre degree because they can't apply what they learned in school at home, or stake their musical life on one or the other Wise After Family sells all their savings and buys a piano or cello, but then other problems arise.
How will we raise the money for private lessons? It is very important for me to take part in this competition abroad, how will we provide my flight ticket and accommodation? I was accepted by this conservatory abroad, but how can I leave? I need to change my violin; but how come who will sponsor me for this?
These and many other standoffs, difficulties and obstacles have become an integral part of the lives of children and young people who are present in the field of music, who align their selves and their future with music and who are inspired by the arts they perform. to express. However, when they are admitted to a metropolitan conservatory, they begin to receive an education closer to their dreams, but then there is still the problem of accessing the instrument or master classes.
The founding of Cihat Aşkın and His Little Friends (CAKA), led by our esteemed violin virtuoso Cihat Aşkın in 2001, is a valuable initiative inspired by the Village Institute experience. In fact, Jihat Hodja even went to Siirt for a while to give lessons to village children; He introduced many village children to fiddlesticks and bows.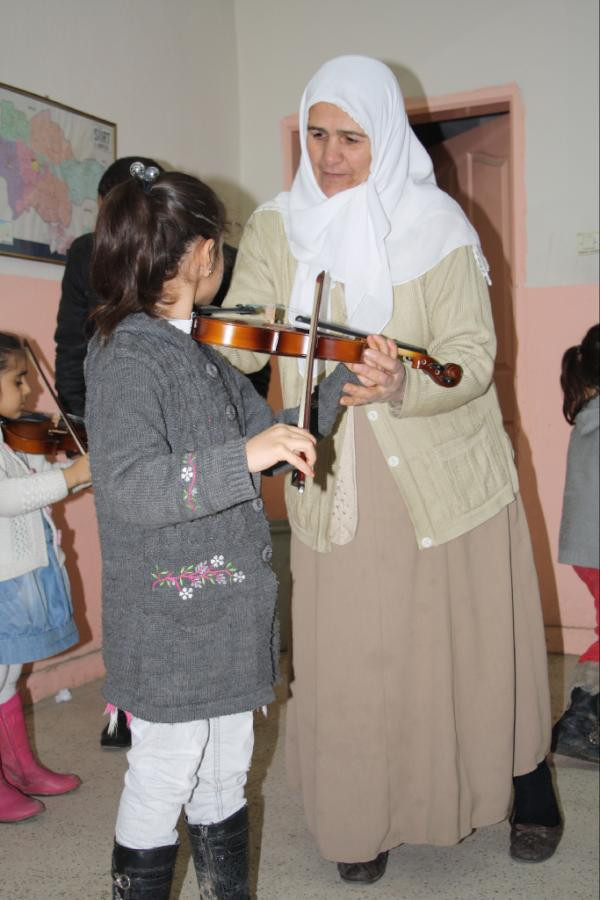 Currently, the CAKA team, which works on a voluntary basis, regularly trains students from a wide range of disciplines in the field of string instruments in camps and in individual lessons in order to spread the art of needlepoint in Anatolia.
We live in a time when, according to the art-oriented educational understanding of the village institutes, the allocation of funds for the education of talented artist children abroad under the Wonderful Children Act is avoided and the enlightened roots of the past are ignored. Only those who understand the importance of music in life can hear the music in life.
And we share the same feelings as Goethe: This world is hell for sensitive hearts…