IZMIR – Following news that the "Emperor's Gate" in Hagia Sophia was damaged, the Directorate-General for Endowments announced that two inspectors, both administrative and technical, were tasked to conduct an investigation and that there was "no security weakness".
The head of the Art History Association, Şerif Yaşar, stated that they would file criminal charges over the incident, while the General Directorate of Foundations argued that the wear and damage to the door was caused by "the normal wear and tear of the wood and small touches". Yaşar said that one of the officials they spoke to said, "People consider this place sacred, and when they pass by, they consider the door parts sacred and throw them in their mouths."
Is there a vulnerability in destroying Hagia Sophia? Did the reopening of the building for worship two years ago result in this situation? Or did such problems always occur? We put our questions to Byzantine art expert Hayri Fehmi Yılmaz and art historian Abdullah Deveci.
"IT'S THE FIRST TIME THIS HAPPENS"
Hayri Fehmi Yılmaz said that social media channels must cause problems by populating those problems instead of solving them: "For a story that always happens around the world, this is the first time something like this happens here is neither the first nor the only one! It's not our only one either." It was made in our country. It is important to pay attention to visitor management damage to a monument that has thousands of visitors."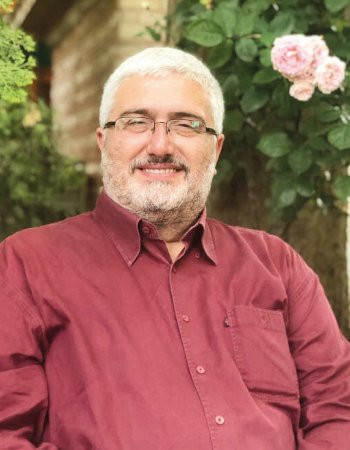 Prof. DR. Yılmaz, who was asked about İlber Ortaylı's statement on Habertürk TV that "some people were offended because it was called 'Kaisertor'", said: "The gate is called 'Kaisertor'. However, the door wings were made by an architect Fossati during the reign of Sultan Abdülmecit. He continued:
"Nobody knows exactly what happened. So is this intentional destruction, or did people hit this door while carrying something? There is a terrible dust and smoke. Unfortunately, such incidents happen in our museums and all these monumental monuments. What is this destruction? But now there are those who say, "Hagia Sophia became a mosque. That's why these things happen to you" and trying to score from here. There are those who say, "Oh, it's a mosque, don't make any mistake. Let's keep quiet even if it's a mistake. Unfortunately users in our country "There is extraordinary destruction in the world as well as in the world. We must take our precautions and control them to the end. All believers and cleaners who work in Hagia Sophia must be trained."
"THE DAMAGE COULD HAVE MANY CAUSES"
In his assessment, Yılmaz explained the possible extent of the destruction of Hagia Sophia as follows:
"This destruction comes from the users, from the visitors, from the people who come to worship. Some of them are just vandals. For example, while walking in the street, they tear off a leaf from the tree that is next to them. He don't know why he did it, but he does the damage. He breaks the branch, plucks the leaf and continues on his way. He destroys it for pleasure. But there are also those who try to steal it as a souvenir Apart from the example of Hagia Sophia, those who visit such places try to get a small souvenir from there, but, unfortunately, they take a piece of mother-of-pearl from the doors of magnificent tombs and mosques of the 15-16th centuries and move on . There are so many people still going on. The doors here have largely lost their ornamentation. Of course, let's not forget about the thieves. They steal parts of the structures with malicious intent, not as a souvenir. We can also count S ie those who believe, to the last group. You buy something. So they try to collect sacred memories. For example, you go to a shrine and hide He cuts off a piece of his glory. He believes that if he continues like this, he will get rid of problems, bring blessings and bring him happiness."
"THE MOST IMPORTANT HANDICAP IS AN INTENSIVE VISITOR REQUIREMENT"
Abdullah Deveci, who said he learned from the press that one of the doors of Hagia Sophia, which appears to be made of wood, was damaged, said: "What needs to be done in a country that has signed various international conventions, and where universal culture is respected, the suggestions of the disciplines of architectural history, archeology and art history must be taken into account."
Stressing that controlled entry and exit, appropriate security personnel and practices should continue after the building opens for worship, Deveci continued: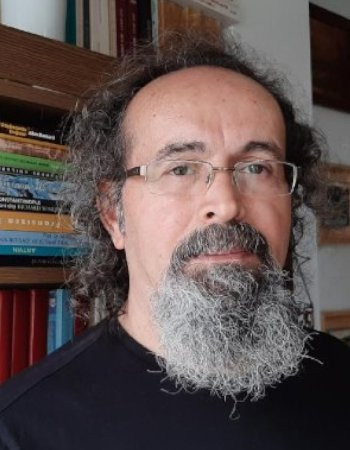 "The most important handicap of this practice is the high number of visitors. That too is not unsolvable. One of the many examples of intensive visitor regulations in this regard is the Church of San Pietro in Rome/Vatican. History, politics, architecture, art… It doesn't matter which criterion you choose. Forehead, Istanbul Hagia Sophia and St. Peter's Church are very similarly important. If there were a similar event in San Pietro, the ground would be shaken. But the Directorate-General for Foundations put the final point in Hagia Sophia: Everything under control!"
"MUST USE OTHER CONCEPTS"
Deveci drew attention to the statements that the door is made of bronze and that this strong door can be vandalized, finally saying:
"The only door in Hagia Sophia made entirely of bronze is a reclaimed material from the 2nd century BC. BC, the door of a pagan temple brought from Tarsus. The imperial door is made of oak material with a bronze frame. It's hard to define. However, we need clarification on the following point: when talking about Hagia Sophia, it would be appropriate to speak in terms of "human history, heritage, archaeology, architectural history and art history" instead of terms like "conquest" and "honour", as always. He better thinks it over. Is there still a place to conquer in Istanbul? I don't know. I have no doubt that Istanbul, and therefore Hagia Sophia, is within the borders of the Republic of Turkey. That will not change."