"Podcast" shows are one of Spotify's most important pieces of content. Audio content, where conversations can be overheard on any topic, is followed by millions of users on Spotify. The popular digital music platform, on the other hand, introduced the new feature "Video Podcast" to develop this content. It has been explained that the feature, which is only available in select markets for now, will allow users to watch audio "podcast" content.
According to The Verge's Aksam.com.tr report; The new feature allows broadcasters to broadcast "podcasts" with video. This makes it possible to both listen to and watch the popular "podcast" programs. Currently, all creators in the US, UK, Australia and New Zealand can upload video podcasts to the platform.
Content is uploaded to the platform via "Anchor". Acquired by Spotify in 2019, Anchor allows users to record and edit podcasts.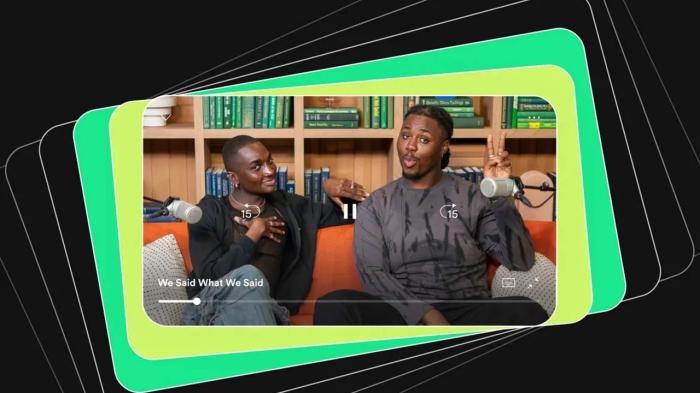 SPOTIFY WILL OPEN THE FEATURE IN OTHER COUNTRIES

On the other hand; Spotify says the new feature will allow users to connect more deeply to the content. The feature, which is intended to make the platform a competitor to YouTube, is also to be offered to users in other countries in the future.