class="medianet-inline-adv">
The book I am going to write about is a musical history that will stay in your library from generation to generation.
"Composers, their life and work"
Front cover photo Wolfgang Amadeus Mozart (1756-1791).
on the back side Moritz RavelA word from:
"The only love affair I've ever had was with music."
Antonio Vivaldi, Clara Schumann, George Gershwin.
We listen to many composers, what place they have in music history, we learn which compositions are well-known.
James Naughtywrites the type of book in the foreword: "The great scholar around the year 600 came from Seville. St. Isidor, "If people do not remember sounds, they perish because they cannot be written" he complained. In fact, the Babylonians and the ancient Greeks independently invented music notation systems over a thousand years ago, but as their civilizations weakened, these methods fell into complete oblivion. In other words, the only way a musical composition could be preserved was through an unbroken tradition of performance, passed down from generation to generation over the centuries.
class="medianet-inline-adv">
Of course, not all composers were such memorable figures, but there are notable figures among them – lesser-known figures as well as well-known figures. Among them is the Italian nobleman who brutally murdered his wife and lover but escaped punishment. Carlo Gesualdo; seen as a sort of patron saint of eccentricity Eric Satie; became a feminist hero not only because she thrived in a male-dominated world, but also because she was a leading figure in the suffragette movement and was imprisoned for it. EthelSmith.
Sadly, some of the people featured in this book had short careers – in poor health since childhood and dying at the age of 24. Lili Boulanger as. The deaths of many other composers are known or believed to have been hastened by syphilis (Delius, Donizetti, Schubert and Smetana How and Mussorgskyis the most famous example of a composer whose lifespan was shortened by alcoholism. At the opposite extreme are the durable and inked with honor: Rodrigo and tippet over 90 years, Saint-Saëns, Stravinsky and given He lived more than 80 years."
The order of the book, which includes nearly 100 composers, is:
class="medianet-inline-adv">
– Episode 1
before 1600
– Part 2
17th and 18th centuries
– Chapter 3
Early 19th century
– Chapter 4
at the end of the 19th century
– Chapter 5
Early 20th Century
– Chapter 6
Late 20th and 21st centuries
The book contains biographies, photographs, views of the composers and illustrations.
It is a book that is not written with a classical understanding, allowing us to get to know the composer in all his facets.
(Alpha broadcasts)
HIGHLIGHTS FROM ALÂEDDİN YAVASCA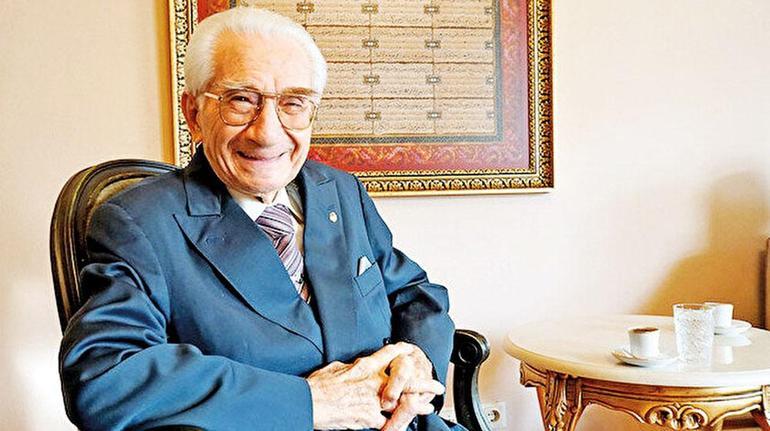 There are 22 tracks on the CD released from the TRT Archive Series.
Halil Aksoy'Fame, Sad Isilay'from, George Bacanoshas taxis.
St. isidor,
1. Hicaz Peşrevi, composition: Tamburi Osman BeyPosition: Hicaz
2. As Suz-i Dilden Cana Fegan ü Nale, Composition: Haji Arif BeyText: Anonymous
3. I love you listen to me, composition: Mr ShoghiText: Anonymous, Mode: Hicaz
4. Let me appreciate the yari with a bit of suhan, composition: Haji Arif Bey, Words: Mr. Mehmet SadiPosition: Hicaz
5. What a Bahtim, What a Yâr-i Bi Amandır, Composition and Text: Mr Semsettin ZiyaPosition: Hicaz
6. Ut Taksim, Lute: Halil AksoyPosition: Segah
7. Mecnun example in Suy-i Kağıthane, composition: Lute maker Hristo EfendiText: Anonymous, Location: Segah
8th. Let me sing Ruz-ü Şeb Efgan with a Nice Longing, composition: Endurini Hafiz Yusuf EfendiText: Anonymous, Position: Hüzzam
9. I loved it again, like a disaster, composition: Tamburi Mustafa SergeantText: Anonymous, Position: Hüzzam
10 Ut Taksim, Lute: George BacanosLocation: Kurdilihicazkar
11. Passed Zahm-i Tir-i Hicrin Talin-i Naşadıma, composition: Haji Arif Beythe words: Sheikh GalibLocation: Kurdilihicazkar
12. Tell El Mitrib-i Nazende Eda, Word and Composition: Mr. RahmLocation: Kurdilihicazkar
13. Blood is Shedding Derdin and Dide-i Giryan composition: Haji Arif BeyWord: Anonymous, Position: Kurdilihicazkar
14 Violin Taksim, violin: Cevdet CaglaPosition: Rest
15 Asude my opinion was gone, composition: Endurini Hafiz Yusuf EfendiText: Anonymous, Location: Rast
16 Sevda, composition: Confectioner Mr. CemilText: Anonymous, Location: Rast
17 Tambur Taksim: Drum: Izzettin OctePosition: Muhayyer
18 Why are you looking at me innocently, composition: Haji Arif BeyText: Anonymous, Position: Muhayyer
19 Violin Taksim, violin: Sad IsilayPosition: Bayati
20 Nightingale destroyed by the love of the rose at Seher, composition: Fehmi TokayText: Anonymous, Position: Bayati
21 Let's Go Sayd-ı Şikare, composition: Tamburi Mustafa SergeantText: Anonymous, Position: Bayati
22 Seher Time is Your Ah ü Zardan, composition: anonymous, text: anonymous, mode: Hüseyni
(TRT Ulus music)