"I was so honest with myself that I had to lie like everyone else"
("I was too honest with myself, I should have lied like everyone else")
Richey Edwards fastManic street preachers
While those whose business is doing well scream their strength out, cheer and brag about all the possibilities of digital technology, those who are lucky stay on the shore, in the corner, those who aren't doing well, who fall on the ground way out to be pushed into the circle. Of course, getting back to music, one of the cornerstones of the entertainment industry that capitalism has deeply and deeply debunked by glorifying more, bigger, "more." While getting lost in the music that is at the beginning of the sectors where most of what is said and much is said consists of lies, the corpses, those of those who keep the corners and their shops, become in the kitchen be left behind, not kept. Those who leave the game altogether and find it a shame to keep up with the hypocrisy justified by the fickleness of "playing the game by the rules", especially when it comes to a more or less famous musician, are idolized by the dynamic that pushes him out of the game. It's a vicious and cannibalistic, ironic and sad cycle.
Richey Edwards (born Richard James Edwards), a member of the Welsh rock band Manic Street Preachers, which formed in the early 1990s, is one of those who made this radical decision for the reasons outlined above. But when he was 27, he did it in such a way that the mystery remained unsolved for the next 27 years. Edwards, who throughout his career tried to (avoid) lying, did not submit to the expectations of show business stakeholders from him, tried to keep honesty at the top and always adopted this attitude, disappeared on the night of January/February 1995 , never again. It is not known if he is alive or not, but he is legally presumed dead. It was as if this unique character, about whom dozens of rumours, urban legends and baseless denunciations have been made in the 27 years since his disappearance, was joining us share something very important about us and today with this campaign. Perhaps the most important axis of the mental heritage of this young man who refuses to play the game by the rules but sometimes thinks that his mental and spiritual health is not very stable with what he does and says is perhaps this The fact that he was able to draw attention to the sometimes narrow and sometimes rigid line between truth and lies. And the way he does it: get lost; that is, leaving everything and everyone behind and disappearing.
Although it is believed that Richey Edwards committed suicide by jumping off Severn Bridge near which his car was left on the night he was last seen, there is no evidence to support this as his body was not was found. In the few days after his disappearance, independent eyewitnesses are said to have seen and spoken to him at a later date, although there is no evidence of this. However, it was known that Edwards had been successfully treated for his drinking problem at a rehabilitation center until shortly before the incident and that he had been in good spirits for the past few days. So much so that he was releasing active albums with Manics frontman James Dean Bradfield on the morning of the night he disappeared. The Holy BibleIt was organized for 's to go to America for the media and promotional tour. When things were going relatively well, Edwards had decided to digress. His bandmates were so convinced that this action was not suicide but a conscious plan to disappear for a while that they kept believing that he would come back from somewhere and resume recording their songs and set an empty mic for Richey on stage at every concert they gave after the event.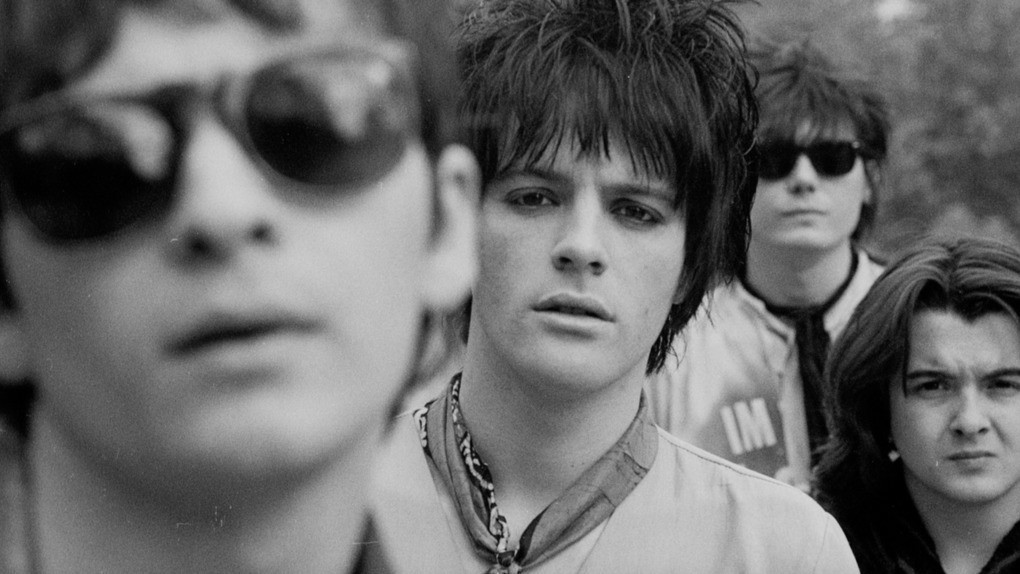 Most urgent for Richey was the questioning of what was in the songs of the Manic Street Preachers, of which he was largely the lyricist, and thus the authenticity of the band and himself, by the British music media, known for their cruelty and depravity. As one of the creative forces of Manics, dedicated to carrying the banner of the verbal and musical style they inherited from legendary punk pioneers The Clash, that challenge was painful. Despite repeated statements and strong objections, he found the knife "4 REAL" ("Real") on his arm after a concert after persistent questioning by the famous radio station and NME magazine author Steve Lamacq and was taken to the hospital. He was also the perpetrator of one his notorious deeds. The magazine, which for a time couldn't get enough of condemning and defaming the action, put the group on the front page with a photo shoot when the deal suddenly surged in popularity and was a perfect display of sectoral hypocrisy that Edwards wasn't could tolerate. I find it remarkable and admirable that he chose to leave without confronting anyone's death, rather than being part of the order that does not allow a person to exist anywhere and in any way other than in the feelings she is trapped in and the scrupulous swamp between obeying and obeying the orders from outside. I would like to close this part of the article, which begins with a text from this broken man, with one more word from him.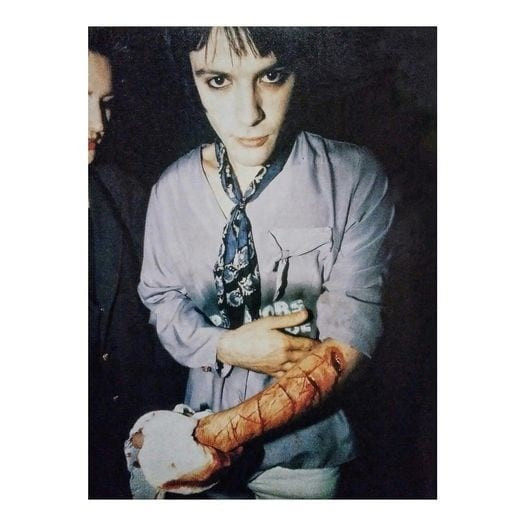 "I have a very childlike temperament and a very childlike loneliness."
("I have a very childish anger and a very childish loneliness") – Richey Edwards
***
Because of the person in focus of the article, the focus is on music and the music industry. And summer is coming. After two years of pandemic press, summer concerts and open-air festivals are also starting at full throttle. The misunderstanding/misinterpretation/misapplication caused by the President's handling of the new Noise Abatement Ordinance from a non-textual place with subjectivity by saying "sorry nobody" in one of the announcements where the President stated, when there was no need to follow the new rules from time to time in the form of "Speaking to the Nation" on TV. Despite their consequence, there are thunderous concerts and festivals everywhere. I researched this situation in detail and shared in an article what I In summary, these texts show that all sounds and noises, of which music is a natural part, rather than any "prohibition" related to music, are subject to certain restrictions, depending on the geographical regions and the types of settlements therein, and this determines the guidelines about what kind of noise can be made in which places, but as with polarizations n in many areas of our country, when combined with the haphazard and busyness of law enforcement, wet can sometimes burn alongside dry. We encounter exceptions where, on paper, the rules that regulate the framework of social life in a very correct and civilized manner are twisted and twisted against their purpose. As a result, there are complaints from all sides against a non-existent "music ban".
But it should be mentioned once again that these are exceptional cases, music can be played live or in bands as usual in most places and this branch of the industry, from organizers to musicians, does not face any serious obstacles. Anyone who complains about the music ban every other day and gives concerts every other day is probably playing something other than music at their concerts. Anyway; As long as those who make the nation swallow the bullshit that they tell the truth by lying are glorified, as long as those involved in the system continue to say the truth is wrong, the truth will suffer irreparable harm, and those who are accused of lying while telling the truth will turn away and disappear. will continue to disappear. And that could one day force us to perish like Richey Edwards, whether we like it or not.