Singer Gülşen, who didn't fall off the agenda with her lollipop song, managed to make a name for herself with her stage performance and outfits. Finally, the singer shared the picture from his social media account, which saw him all day in New York's famous square.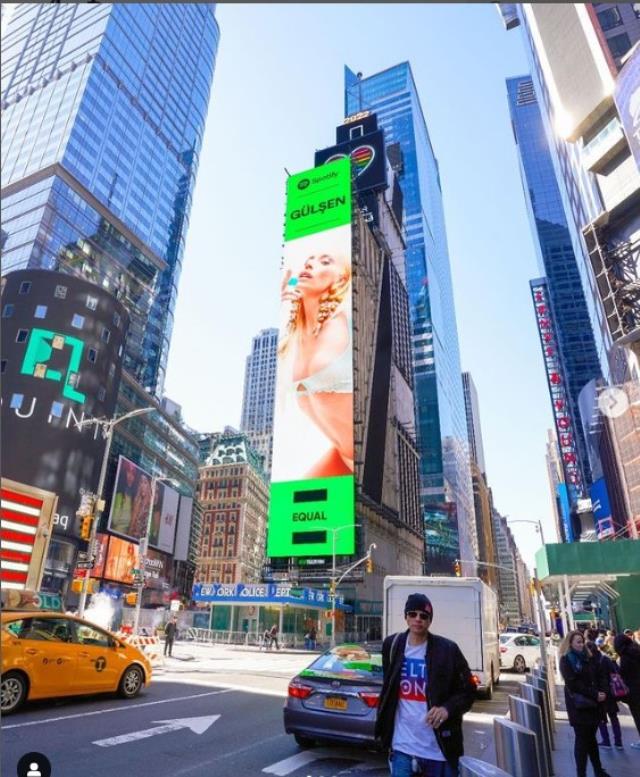 "I AM IN TIMES SQUARE NOW"
Gülşen's photo, which graced the cover of the Equal music list, which brings together strong female voices, was shown all day at the famous New Yorker Platz. Gülşen participated in the giant digital screen in New York's Times Square as part of the Spotify EQUAL Music Program. The famous name announced his good fortune from his Instagram account, which has 1.7 million followers, saying: "Hi, I'm Gulsen! I'm in Times Square right now." He wrote down his statements.
WHO WAS IN TIMES SQUARE?
Finally, Gülşen announced from her social media account that she was on the New York Times Square billboard. Previously, names like Göksel, Hadise, Sibel Can, Hande Yener, Gülçin Ergül also appeared on the billboard.