Famous singer Ziynet Sali, who met the children on April 23, thanked Ataturk.
Ziynet Sali was a guest at a festival with the program of National Sovereignty and Children's Day on April 23.
Sali got together with the children and sang songs with them on stage.
Thanks to Ataturk
Sali made statements after the event, saying: "Children are what I'm most sensitive about. I want to thank Ataturk again for giving us such a gift.
"All children should be equal"
I dream of a world where all children live equal, where there is no discrimination based on religion, language or race, where there are only happy children. A world without children, child laborers and child brides who cannot get an education due to income inequality…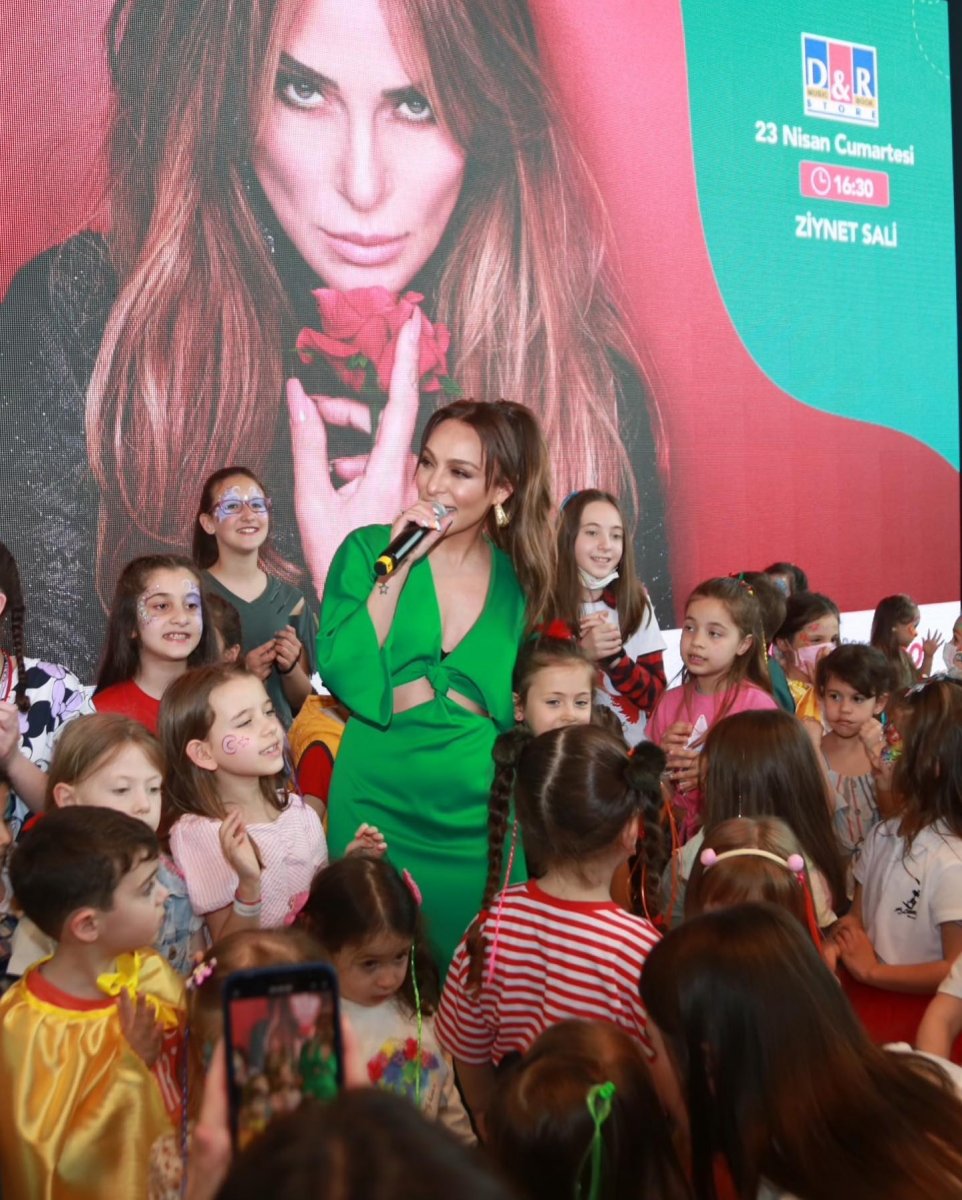 "That's what I was on stage for"
That's why I was on stage on April 23rd. We had fun and sang songs for the children at the event, the proceeds of which go to girls' education. Wishing to celebrate April 23rd in a world where there are children whose rights and dreams are not being taken away."