class="medianet-inline-adv">
World famous Italian actress Monica Bellucci came to Istanbul last week to direct the play "Maria Callas: Letters and Memories" with the organization of Piu Entertainment. The famous artist, who went to London after two performances, answered questions from Arda Sayiner, one of the authors of Hürriyet's Butterfly supplement.
A PLACE TO LIVE
The artist, who was previously in Istanbul for the film Rhino Season, expressed his admiration for the city he returned to after 10 years, saying, "I might settle in Istanbul in the future. Even on this short visit, I got the feeling that the city is a place to live. I will definitely come back for a detailed and long tour. Seeing the positive change in Istanbul that I came to see years later, as well as the Turkish art lovers' interest in musicals, made me very happy." The musical, which also attracted great interest from Turks living in London, was screened at the historic Majestic Theater listed.
class="medianet-inline-adv">

Arda Sayıner met with Monica Bellucci in London.
I CAN'T FORGET YOUR LIGHTS
Arda Sayıner has also been on the phone with Monica Bellucci in recent weeks and the famous star explained her excitement to come to Istanbul by saying: "I am looking forward to seeing the Bosphorus again. I still can't forget the city lights. Istanbul is another beautiful night at night."
like mother daughter
Among those who saw Monica Bellucci's one-man play in Istanbul was Turkish actress Zilan Duru, who was compared to her.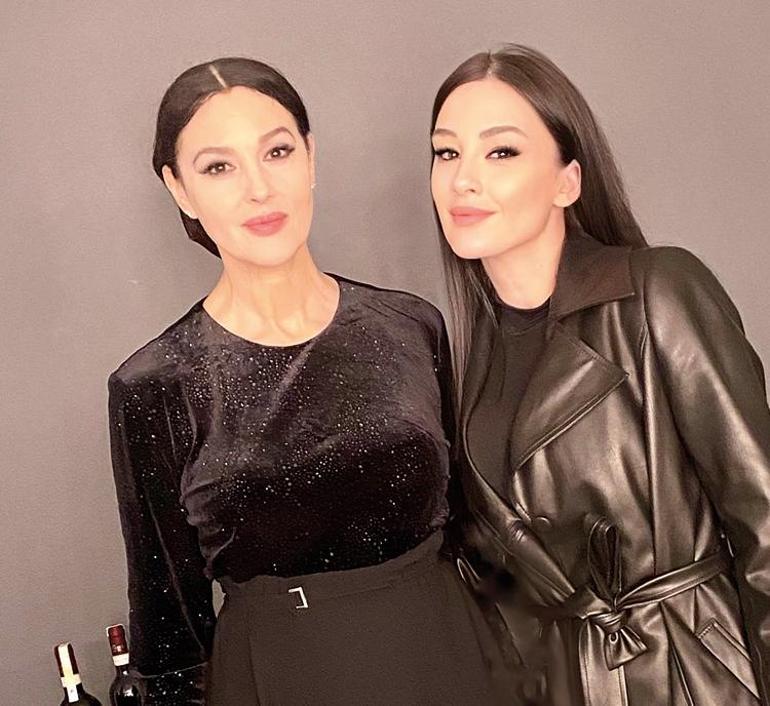 Duru caught up with the artist backstage, who liked her photos on social media. Those who saw the two names side by side commented, "It's like a mother/daughter conversation."