Esra Erol, the moderator of Esra Erol, had interesting moments. The movements of Esra Erol, who wanted to reconcile a couple on the live broadcast, became the order of the day.
Melahat Bağ, 60, applied to Esra Erol's program and said she was accused of treason by her 45-year-old husband. Baggage broke down in tears during the live broadcast and rebelled, saying: "I continue my life by sweeping the stairs. I work in difficult conditions. At this age, my husband accuses me of betraying him."
LEFT FROM THE LIVE BROADCAST
Ramazan Bağ, his 45-year-old wife, was waiting at the studio door for Melahat Bağ, who said, "You should either divorce me or apologize to me."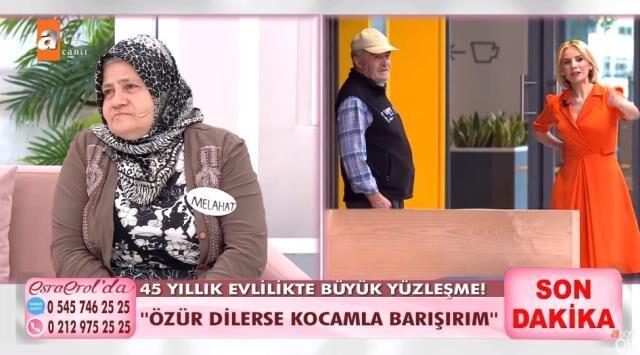 Esra Erol, who could not bear the condition of Ramazan Bağ, who insisted not to go to the live broadcast, ran out of the studio and threw aside the shoes on her feet and walked barefoot towards the guest.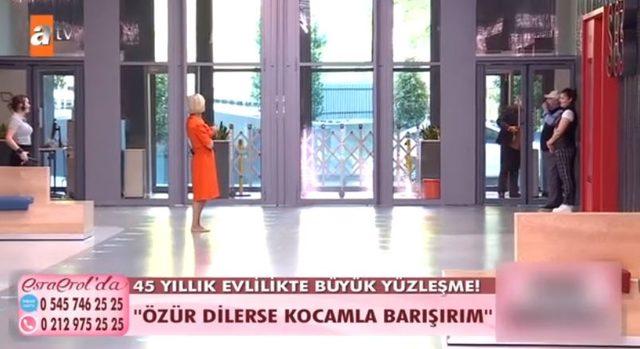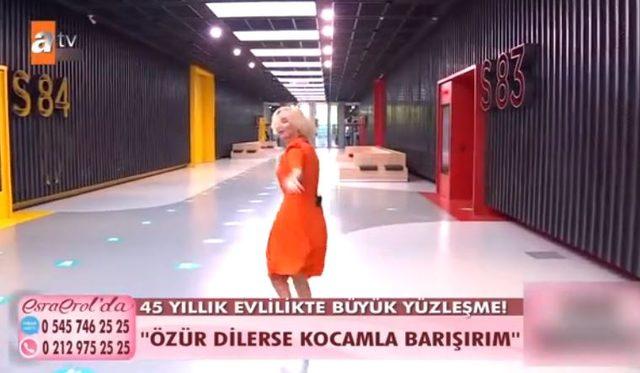 Esra Erol spoke out to broadcast Bağ live. The old man who didn't want to go on the air had a hard time.
CLICK TO RETURN TO HOMEPAGE

This name went to the island of absence in Survivor! "Do Your Deed On Me"

daughter shared! Those who saw İbo's grandsons appreciated it