Founded by the Istanbul Foundation for Culture and Arts under the leadership of the Eczacıbaşı family and started operations in 2004, Istanbul Modern is counting down the days to meet art lovers at its new building in Galataport.
I heard that Eczacıbaşı Holding CEO Bülent Eczacıbaşı photographed the construction process of the new Istanbul Modern building designed by Renzo Piano, the world-famous Italian architect with the Pritzker Prize, who designed many museums in the world , such as the Center Pompidou, Whitney Museum and Centro Botín.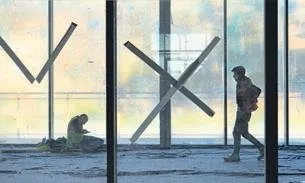 He decided to present these photographs to art lovers in an exhibition entitled Reflections from Transformation/Towards the New Istanbul Modern. The exhibition by Eczacıbaşı, who is also a photographer, will open on May 11 by invitation at the old temporary Istanbul Modern Building in Asmalımescit. It will definitely be an interesting trade fair, I'm looking forward to it.
BRITISH "BEST SUMMER ROUTE"
The famous holiday village in Fethiye, where high society is a regular and must-see every summer, is among the first choices of Europe's top-class tourists in our country.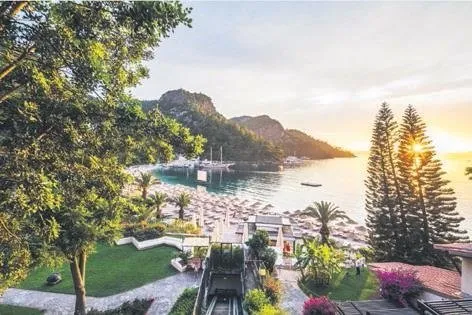 The holiday village, which has received numerous awards from prestigious organizations in Europe, has now been awarded 'Best Summer Route' by Britain's The Times. England's respected newspaper praised the holiday village, which is run by Edip İlkbahar, the head of a tourism company, and recommended it to its readers. This news is as valuable as the Village in terms of its contribution to the promotion and tourism of our country. Congratulations to Edip Bahar and his team.
WITHOUT MAKE UP IT'S NICE!
Hadise, returning from a vacation in New York with her fiancé Mehmet Dinçerler, surprised everyone who saw it, as did me. The famous pop singer, who we are used to seeing with intense make-up, looks very beautiful without make-up!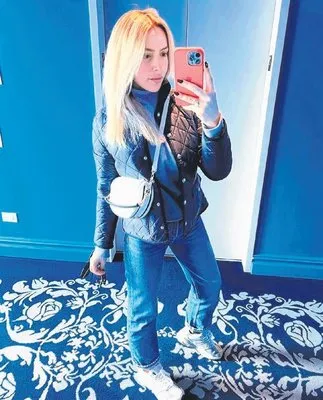 If she dared to share her makeup-free photos, which she's never done before, don't be surprised if you see Hadise on stage with a simple make-up from now on. Hadise, who is preparing for the wedding, will experience a simplification in her life on stage with the change in her personal life!
WRONG INVITATION
In a fragrant workshop full of flowers, Begüm Kıraoğlu, the designer of world-acclaimed jewelry, presented the new designs she added to the classic "Botanical Garden" collection.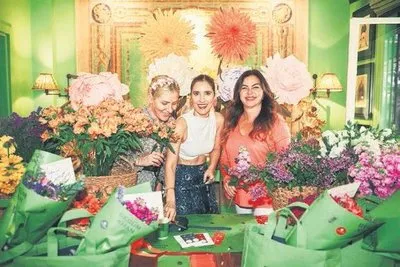 The guests who attended the promotional invitation to the floral workshop inspired by the Botanical Garden's collection in collaboration with the floral and events company of Rezzan Benardete and Hande Korgul Abut were greeted with personalized floral bouquets. Many famous names like Aslı Ekşioğlu, Elif İnci Aras, Barbara Pensoy, Rezzan Benardete, Nur Bilen Yavuzer attended the invitation.
AGENDA IT HAPPENED BUT…
Hülya Avşar has nothing to do with setting the agenda. He immediately became the order of the day with a story he shared while making an announcement on social media for the promotion of his latest new song. Because the release date of his song coincided with the release date of Justin Bieber's new song.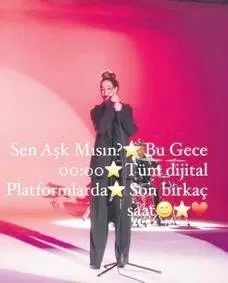 Avşar also referenced his own song by quoting a tweet from Justin. Avşar's post "Well, does Justin know about this?", "This is not how social media should be used…" There were many comments mocking him. Maybe Avşar was joking, but his followers didn't think so.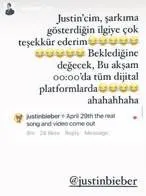 Ok, it set an agenda again, but it's clear that it's not a very positive agenda. Is Hülya Avşar not as good at setting the agenda as she used to be or is it just me!!!
IMMUNITY YOU STRENGTHEN

Every Period is a health trend trend. The immune booster glutathione was also an application that the coronavirus added to our lives. Thanks to every user, he crowned it with a story! After Hande Demir and Buse Varol, this caravan was added Şevval Şahin.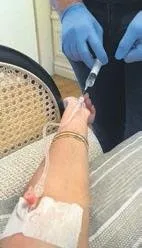 His post got him saying, "Don't nobody up it, load another glutathione"!!!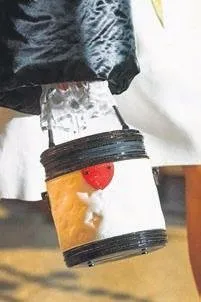 Bucket bags will be one of the favorites of this spring-summer season.These models, which can be found in the collections of many well-known brands, are used for both day and night. Remember.
BOOTS AND BAG DOES NOT HAPPEN!
Burcu Anık, one of the most popular names in social life, recently donned a very stylish denim jacket with embroidered sleeves at a party she attended. Matching a bohemian cool coat with white jeans is the right choice. But his boots unfortunately destroy all truth!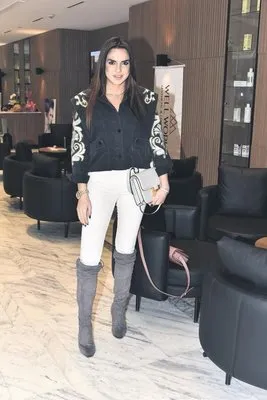 This type of combo could be done with either sneakers or an ankle length boot. Also, the bag from the famous French luxury brand would suit a more serious style. Burcu Anik's choice of accessories ruined the whole look!!!