class="medianet-inline-adv">
Özcan Deniz and Feyza Aktan married in March 2018, their son Kuzey was born a month later.
The couple divorced in a single session in 2019 amid allegations of serious incompatibility. Custody of Kuzey was given to mother Aktan. A childhood crisis developed between the two over time. Özcan Deniz accused her ex-wife's son of not showing her to him and Aktan had sued in court, saying he had been subjected to Deniz's violence. The famous singer, who was charged with violent crimes, was cleared of the case and said he forgave Aktan.
THE SAME GAME WAS STRENGTHENED AGAIN
There was a new development between Özcan Deniz and Feyza Aktan yesterday. Deniz claimed her son Kuzey wasn't shown to her this year like on her previous birthdays. Deniz, who responded to her ex-wife from her social media account, drew attention with her shares:
class="medianet-inline-adv">
The same piece was performed again. It's April again, you've been smuggled away by me again, and the Evil Council is up to something! Like last year, an Instagram show is being prepared for Mother's Day.
Because it's a pleasure to play the "victim". If they don't get results, they play the same movie over and over again without taking a step back from using it.
previous game; It should get me out of the custody case and now make me turn a blind eye to their crimes. Actually I've forgiven. But I think the goal is also to make news (because it worked last year) and achieve unattainable goals! They made good use of it, taking advantage of my silence and desperation to the end. Your only fault is that you are my son. If you were a poor man's son, they would have left you at my door and gone.
THEY TAKE MY CHILD AWAY
I have given this courage to people who, under normal conditions, cannot even come close to 5 meters from me. So that; Enough to kick and punch your father in front of you, enough to go on biased programs and threaten you by subconsciously saying "I will do it all over again", enough to try to beat the 30- ending your father's years of career and work, who is your only guarantee of life, with slander, laws and our rights 700 KM away from me, they were so brave that they would disregard your interests.
class="medianet-inline-adv">
Without my consent and without my knowledge, you have dragged us far into the unknown, into an impasse in our relationship with you. Or rather, they moved. And I was informed when you left, not when you left. They try to mitigate the crime by showing disingenuous "good intentions" (you can come and watch whenever you want, etc.).
They come and take you there and try to get me to see you in hotels, rooms and environments that do not belong to you. Let it be that the idea of ​​going to the hotel when I come back will put you off coming with me. I wasn't even given the chance to do at least some preparation. And when I come to pick you up there, it's not clear what kind of attack I'll get on your side. I'm obviously trying to be drawn there. I'm waiting for you here, son, in your house where you have the room, your toys, your friends and all the people who love you. I haven't seen you for 3 weeks. I apologize to you for giving them that courage from the start. First your birthday arrangements were made to "send" to me, then you were taken away, even against the law and the rights we were given. Just like your last birthday. I said "same movie on"
class="medianet-inline-adv">
THEY DID NOT LIKE THE HOUSE I OWNED
I enrolled you in school, you were withdrawn from school, and then plausible reasons were given that "you locked us at home". The aim was to persuade them to buy a car. So it was the demand for goods. I would, it's okay, but when I said "You can't put my son in the car without buckling him up," they texted me sarcastically. I couldn't do this by jeopardizing your safety.
The house that many families have dreamed of and cannot live in was called "this is the top of the mountain" and you were taken away. This so-called "mountainhead" is a civilized and convenient city-sized place where your father and many of his cousins ​​live at sea level, within walking distance of everything you need (including your school and hospital).
class="medianet-inline-adv">
How many Father's Days, April 23rd, Holidays and how many birthdays have been killed, they are all written in my notebook, son. If only that weren't so, and I wish everyone would do their part and try as selflessly as I do to make you happy.
Do not overlook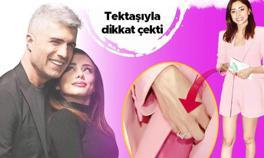 HAPPY BIRTHDAY SON
But I'm not sad anymore. Although I am sad, I am "happy" because these atrocities are preparing you and me for happier days. As always, I believe in justice and await the day when it will be found. To protect your rights, I will stand by these court gates without being charged for a second. I love you so much my son. Happy Birthday.
"This letter is for everyone" Don't hesitate. Nobody has to worry about it. You are just as guilty as I am for taking my silence as an opportunity and encouraging me without knowing the truth and not knowing what is going on. (My word isn't on everyone. Who knows) I'm trying to disrupt a game being played with my son. Here he is more than a father trying to protect his son…