The approximately 2,000-year-old statuettes found in the ancient city of Metropolis in Torbalı District were exhibited for the first time.
The "12 Months and 12 Exhibitions" project, implemented by the Directorate of the Izmir Archaeological Museum, started some time ago to bring together the artefacts registered in the museum inventory and not previously exhibited with the visitors.
The cult and ritual artifacts selected by the authorities from the museum collection were placed in the foyer and around the showcase in the central position of the treasury of the Archeology Museum of the İzmir Museum Directorate. The artifacts on display at the museum this time were the figures of Diana, the goddess of nature and wildlife in Roman mythology.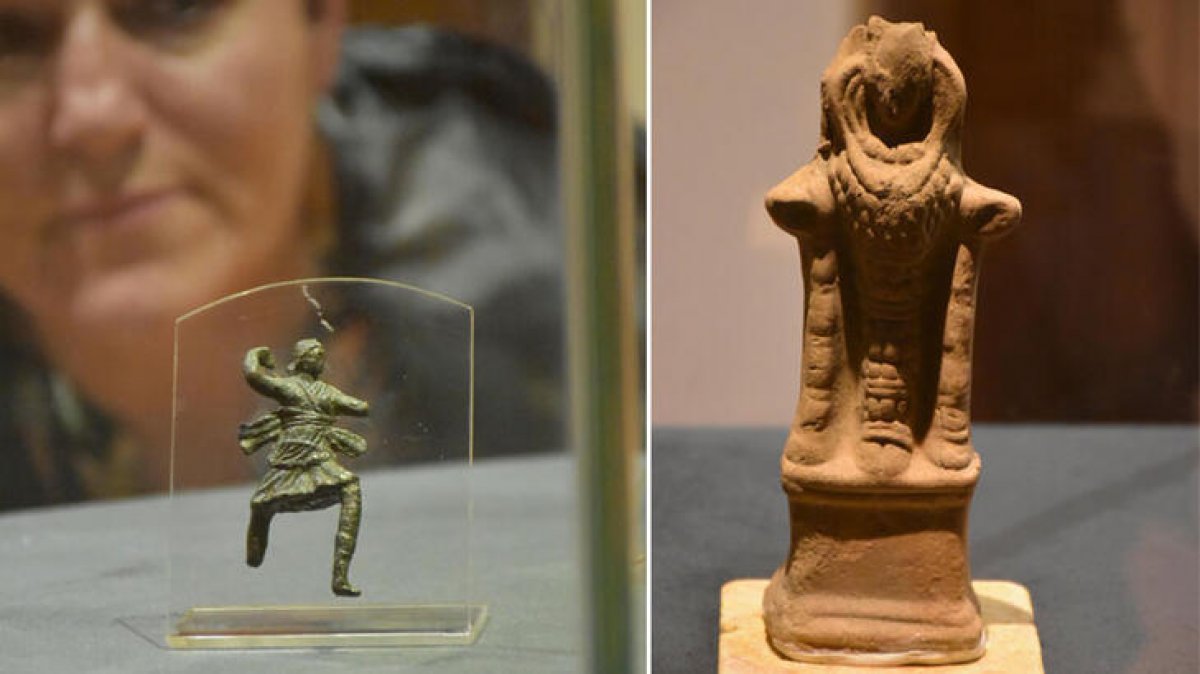 Excavated 20 years ago
After the news in DHA; The first of the nearly 2,000-year-old Diana figurines to be unearthed 20 years ago was found in the ancient city of Notion, located within the boundaries of the Ahmetbeyli district of Menderes.
The figure in a flowing short skirt appears to be holding an arrow with his right hand thrown back. The height of the bronze figure with a broken left arm was stated to be 60 centimeters.

Sculptures symbolize fertility
Another Diana statuette found in the ancient city of Metropolis in Torbalı district stands on a rectangular base.
There is a small hole in the body of the 19 centimeter high terracotta work, which is decorated with fertility symbols on the front. The figure's head was also found to be broken.