Burak Sergen, who contracted the coronavirus and died last year, said: "I want to remove this period from my life, I don't think I've ever lived it." Regarding whether the artists are oppositional, Sergen said : "The artist feeds on the oppositional channel, but to criticize everything does not mean opposition. We should also appreciate good works. Just because I'm going to be a dissident shouldn't deserve it. Look, our healthcare system is fine. It's not possible to ignore it and only criticize it," he said.
Master artist Burak Sergen made very special statements to GÜNAYDIN. The famous artist, who was having a difficult time during the pandemic process, spoke about that time, his thoughts on our healthcare system, his newly founded theater and his relationship with his son.
■ last year with your health relevant and specific hard days in your life you lived about it What do you want to say?
I want to remove this time from my life, I think I've never lived. It was a very difficult process. It hit me hard in every way. It wouldn't be wrong to say that I died and came back. My chance of survival is 2%. My doctors said 98 percent die. But it means I have to live longer. After experiencing the intubation process, I no longer fear death. Intubation means almost complete death. After leaving the hospital, I could not walk for a long time. I've done a lot of drugs. I have been treated for a long time. I had to stay in intensive care for days. It affects people very much. God save anyone. My son's prayers brought me back to life. I can say I've been through the worst of the pandemic. I lost many of my friends in the process. One of the greatest epidemics of mankind. No matter how advanced the technology, mankind was helpless in the face of this epidemic. Thankfully, people are having an easier time with the vaccination process now. Everyone should get vaccinated. This is very important in the fight against the epidemic.
■ Turkey's fight against the epidemic How do you rate?
Our country has emerged from this process with a clear face. The epidemic was fought very successfully. Even those who found the vaccine are Turks.
THERE IS NO EXTERNAL THEATER
■ They started the acting industry at TRT Is not it?
Yes, I entered this industry by doing series on TRT 1 with very important names. It was a very grand thing to be on the show back then. In the industry, dubbing was separate, theater was separate, and television series were produced separately. Now everyone does everything. Just as we cannot be outside doctors and lawyers, we also cannot be outside actors. It also has an academic education. I always prefer to play with people who have studied the school of this business. This year I am in the 40th year of my artistic life. I've acted consistently so far, stability is important. It is important to continue to act consistently instead of making yourself popular with one or the other TV series and getting lost. Otherwise your work will not be taken seriously. Especially after the pandemic process, the audience is also more selective. They want to go to a good cinema, to a good theatre.
■ art in your life where do you see yourself
I see myself at the beginning of the path. There is so much to do. When you say that you became me in art, you start to regress. You must follow trends and innovations in art. There's nothing I won't do with this innovation. Neither theoretically nor practically should one fall behind. We must follow Edirne. I did 'Neyzen' on Broadway in America years ago. Even then it was small news in our country, but it was full-page news in America. I was sad to see this too. Because I went abroad to represent my country. I love my country and its people very much. I always want the people of my country to be better off. I am the artist of this country, I am nourished by our history, culture and tradition. That's how it should be. Technology has reached a very advanced level in art, but countries have begun to return to their essence in the field of art, that is, to go backwards. They pursued the current reflection of the classics of the past.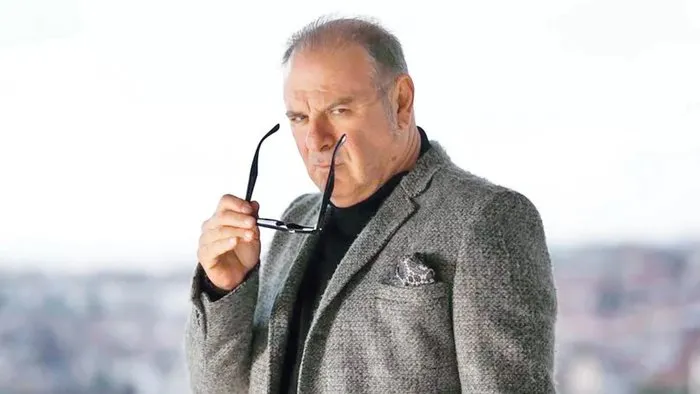 ■ Do you think the artist should be a dissident?
In general, the artist is oppositional because he feeds on the opposition channel. But this contrast is not the contrast that we understand. It doesn't mean "I'm against everything, I don't recognize rules, I criticize everything because I'm an artist". Dissent does not arise from ignoring moral values, traditions and social values. The maker is not an artist anyway. Since there are also people who take the artist as their role model, it is important not to convey false messages. This is what I mean when I say that artists who are conscientious, moral, and true to their customs, traditions, and traditions should be considered role models. Artists need to convey the right message. Criticizing everything does not mean objecting. We should also appreciate the work well done. There is a saying: "Kill the brave, but do not eat his right". In other words, we shouldn't be eligible just because I'll be an opponent. Look, our healthcare system is fine. You can't just ignore and criticize it.
PEOPLE WHO KNOW THEIR TRADITION AND ARE MORE
■ What's your holiday message?
Happy holiday everyone. with this holiday let peace come into the world together, wars end it now Especially children in Ukraine It hurts so much when I see it. I hope this war ends soon. manners, manners, manners I want more people to know. god all Compare with good people.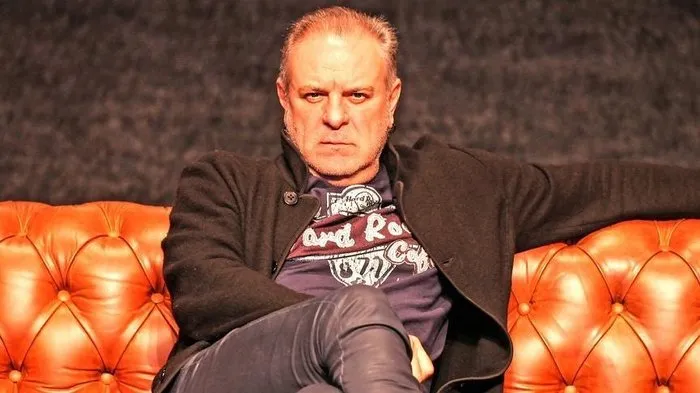 WE WILL STAGE 'WRONG COUPLE' IN SEPTEMBER
■ They found a new theater. tells a little about it are you
I always wanted to have a theatre. for myself I've wanted to bring theater to life for a long time. Finally The time has come and Burak Sergen I founded the theatre. General with my coordinator Gizem Şağban "Wrong", our first game together Couple in Turkey and abroad in September We're going to start staging outside. My partner in the game is sweet It will be Pelin Öztekin. Til today I have done many films, dubbings and series but my main job is acting. from the state theaters I am retired. After that this I have realized my dream.
WE HAVE A VERY COLORFUL RELATIONSHIP WITH MY SON
■ How is your relationship with your son Cansın? There is?
We have a very colorful relationship with my son. sometimes beautiful, sometimes stormy, sometimes stable, sometimes moderate. uniform To be honest, I don't want that. I don't want to raise my son in one way. Good things and bad things to live with He will live and learn from it. Lots of things to live and see. my child, our traditions, our culture a moral individual I'm trying to grow We are the nation that ruled the world from our history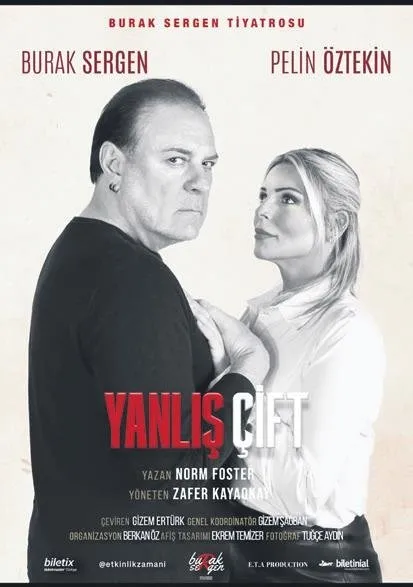 WE HAVE TO LEARN LESSONS
■ The lands are now returning to their essence you said. Our countries are many home of civilisation…
Yes. We have a very rich history and our culture, our great thinkers There is. Rule in Anatolian lands lasted, all civilizations, great left us a cultural legacy. This We should know its worth. Think; to the world from the reigning Ottoman Empire we come. Turks around the world a governed nation. A look at our history We must learn lessons from this. we As a nation we have such a talent. so. By looking at our history We must draw strength.
I HAVE NOT CLOSED THE DOOR TO MARRIAGE
■ You closed your doors to marriage is it?
no No door in life is complete cannot be closed. Especially in the world we live in We're not supposed to close the door. to marriage I didn't turn it off either. I'm out of range Because this is life, nothing is certain.
■ So he wants to be a father again Do you
Of course I want to be a father. A lot a sublime feeling. But what does life show I do not know. We chose the artist as a role model
ALSO TO MANKIND WE SHOULD LOOK
■ It's a hotly debated topic I would like to ask; do you think the artist Should he be a role model?
Be a role model for someone in the visual arts if you take his private life You are also a role model. Special life and artistic life So it must be contradictory. example to the humanity of the artist in the selection We should look too. I mean to your morals traditions, lifestyle have to look. I'm visual too As someone involved in art, I can do that take care of my private life I do. Moral, social customs etc live by customs I'll try it.