As the second month of the Russian attack on Ukraine passed, it was said that Russian troops had taken out of the country the wheat, works of art and agricultural equipment they had confiscated from the occupied territories. Taras Visotski, Ukraine's Deputy Minister of Agriculture, claimed Russia stole "hundreds of thousands of tons" of grain. He also fears that most of the 1.5 million tons of grain stored in the occupied territories will be stolen by Russian forces, Visotski said yesterday.
Agriculture Minister Mikola Soliski argued that grain theft has increased in the last two weeks: I personally hear this from many silo owners in the occupied territory. This is outright robbery. It occurs throughout the occupied territories. Such a situation, Soliski said, could create a nutritional problem in areas not under control: there will soon be a wheat harvest in the South. But the farmer in this situation: "Here are the keys to the tractor. If you want, go and pick it up yourself, he can say. On the other hand, the Kremlin, which claims that it does not know where such information came from, does not accept Ukraine's allegations. On the other hand, videos were shared on social media showing Russian troops confiscating tractors and other agricultural vehicles belonging to Ukrainian farmers and taking them to Russia.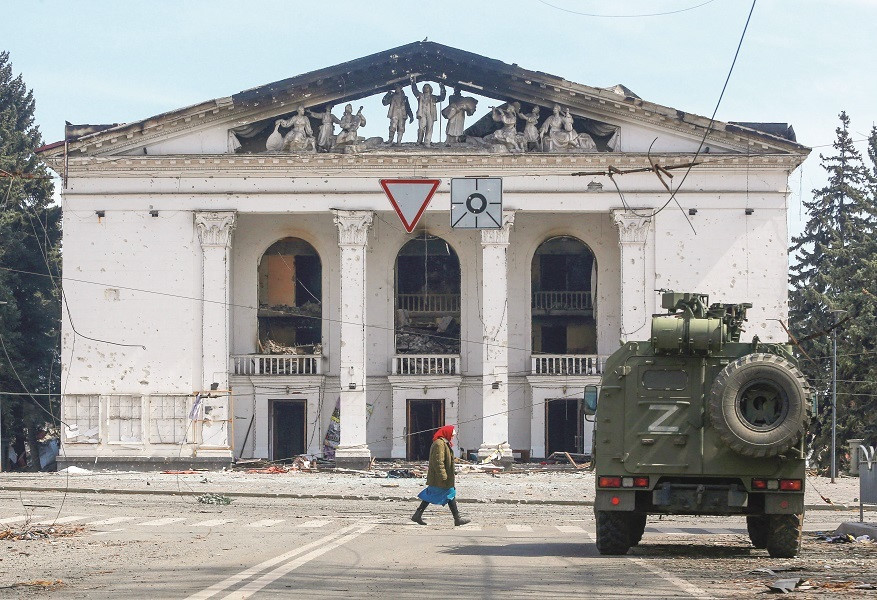 MUSEUM LOOT
On the other hand, Ukrainian officials claimed that Russian forces had brought more than 2,000 works of art from the strategic port city of Mariupol they occupied to the Donetsk region, which is in the hands of Russian separatists. According to local TV7 news, the Mariupol City Council stated in a message on the Telegram channel that since the beginning of the invasion, Russian soldiers have raided three local museums, including the famous Kuindzhi Sana Museum.
The council, which published a tongue-in-cheek message in Telegram saying "The invaders 'liberated' Mariupol from its historical and cultural heritage," issued the statement that "more than 2,000 unique artifacts were stolen from the museums in Mariupol and taken to Donetsk became". .