Cats and Books, the third of Ülkü Tamer's All Writings, and Other Cans, in which Beşir Ayvazoğlu wrote about the animal kingdom in the literary world, were published. In Tamer's book, I liked "Cats" the most and Kebabo among the cats in this category. The life of Ayvazoğlu, who lived as a "cat lover without a cat" for many years, changed with Boncuk.
As I read his book, which contains eighteen cats, eleven dogs, twelve donkeys, seven crows, six storks, and seven doves, I took Tamer's kebabo on one side and Boncuk on the other.
TANER AY
The third volume of the "All Articles" series, which my dear brother Turgay Anar compiled and prepared for the publication of Ülkü Tamer's articles, which remained in magazines and newspapers for Ketebe Publications, was published under the title "Cats and Books". Ülku Tamer, with her love of cats, books, cinema and comics, has always been an author that I feel close to myself. I had read most of the articles in Cats and Books, but it wasn't until Turgay Anar's compilation that I realized what an original stylist Ülku Tamer was. Ülku Tamer was not a "critic," so she never wrote book reviews based on "objective criteria." He was an "easy-going" who only drew his readers' attention to the books he liked. This made his writings "different" for me. Ülkü Tamer's "Books" may have been underestimated by many in those years, but if you read these "Books" together now, I'm sure you would enjoy it very much.
I liked the 'Cats' part of the third volume of 'All Articles' best, and Kebabo the most among the cats in this part. Kebabo was the king of Hacı Emin Street in Nişantaşı. Actually, kebab maker Oktay had no name when his father started feeding him kebabs. Then Ülkü Tamer's wife, Neslihan Hanım, called him "Kebabo" because she had a kebab shop cat, and this name was accepted by the residents of the neighborhood without objection. But nobody knew the age of Kebabo; He was only considered very old because he had no teeth left in his mouth, his feathers fell out, and his meowing sounded like the creaking of a rusty door. On the other hand, he didn't hesitate to disappear from the days of becoming a womanizer, and when he came back he didn't hesitate to mock Sarıkız and Çekirdek, the neighborhood dogs. Ülkü and Neslihan couldn't take it, so they decided to show it to veterinarian Ahmet in Arnavutköy. Vet Ahmet's first reaction was, "Wow! What is that?' dead. According to her, he was much older than twenty. It might even be the oldest cat in the world. Vet Ahmet pulled out a single broken tooth from Kebabo, treated him with serum and vitamins for almost three months, and when he was ten years younger, he was taken back to Haci Emin Street. The neighborhood turned into a fairground, with its visitors queuing in front of Kebabçı Oktay's shop and being offered chicken grills. Everyone thought Kebabo would live another thirty years, but on the seventh day of his return they found him dead on the sidewalk. They called vet Ahmet, he diagnosed "heart failure". Kebabo, who orphaned all the street cats, was buried with a ceremony under a tree in the park. When he left, Hacı Emin Street became deserted…
FROM CAT TO STORK: OTHER LIVES
Two days after I finished reading "Cats and Books," at the meeting of Muhibban, our literary society, at Bayezid Library on April 15, my brother Beşir Ayvazoğlu presented his book titled "Other Souls," which has just been published was published by Kapı-Verlag. As much as I loved Harun Tan's cover for Cats and Books, I also loved Füsun Turcan Elmasoğlu's cover for Other Cans. "Other Canlar" is one of the best books I've read in recent years. I couldn't put "Other Cans" down on the night of April 15th to April 16th. The book contains essays by eighteen cats, eleven dogs, twelve donkeys, seven crows, six storks and seven doves. While reading The Other Souls, I took Ulku Tamer's kebabo on one side and Brother Beşir's boncuk on the other. The lives of his older brother Beşir, who lived for many years as a "cat lover without a cat", and his wife, "who does not find peace with cats", have changed with Boncuk. Thanks to the actress Boncuk, Handan first warmed to the cats, and then she began to hug her and even give her little kisses on the cheeks. The cats in Handan Hanım life today were quite crowded. He had one cat at home, two for his son, and many cats in his yard including Pajamas, Dalmatian, Slut, Cabbar, Bow Tie, Refik, Refika, and Karaboncuk. But Bead seems to have helped Bashir the most because it saved him from being a "cat lover without a cat"…
Brother Beşir's stork trials rounded off the days when my late mother took me and my brother to visit the storks at Eyüp Mosque. Unlike many people, I really like crows. Not only are they intelligent, but they are also one of nature's bravest animals. In 1984, when I was doing my military service, I witnessed many times how they fought falcons or falcons in Isparta.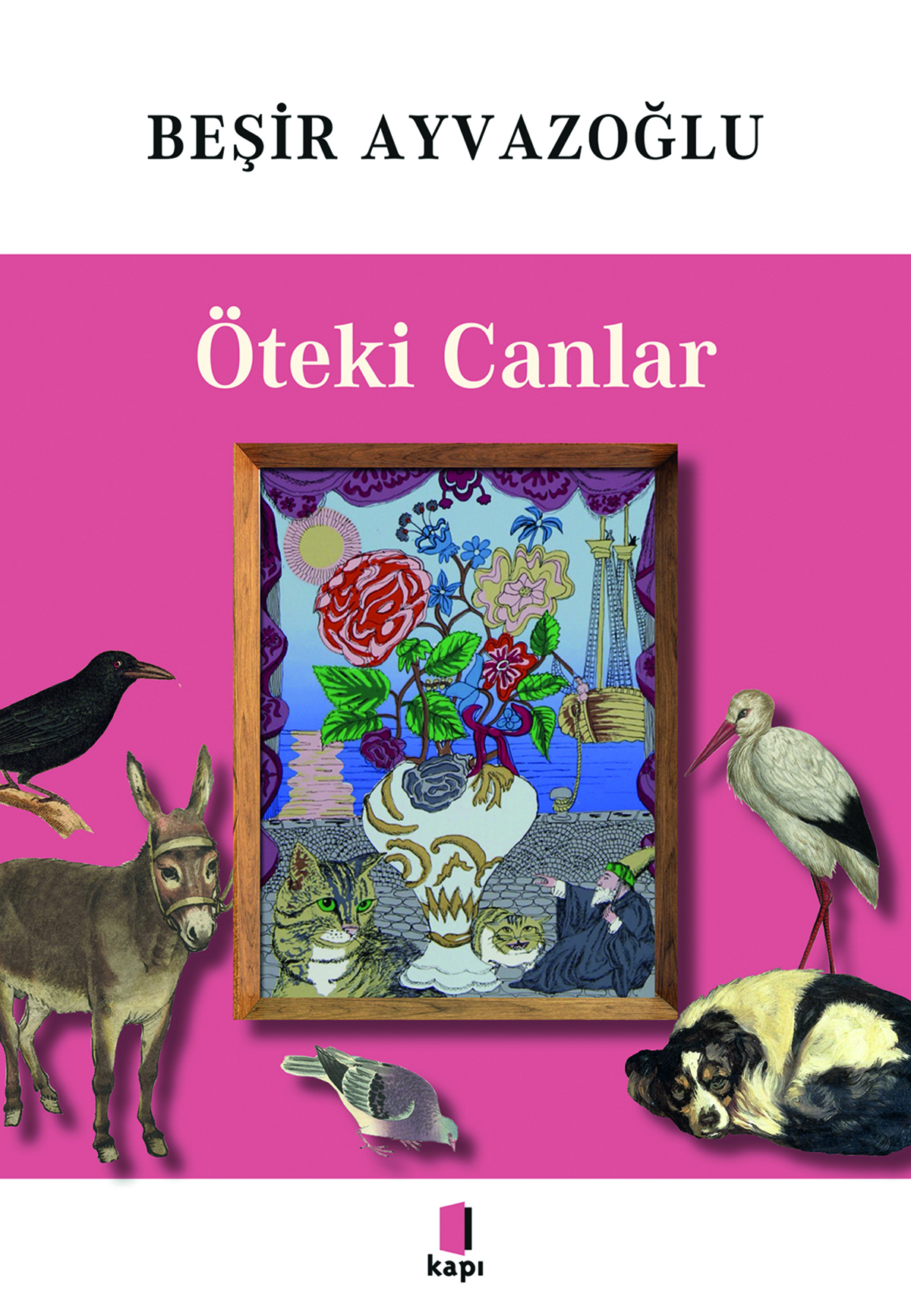 ŞİNASI'S AMAZING DOG UNIT
The lyrics of "Big Cat Massacre" and "Passengers to the Unforgiven" in Ayvazoğlu's book Other Canlar are heartbreaking essays. What surprised me the most about street dog culling was the dogophobia of Şinasi. Somehow I missed this aspect. I remember very well Cemil Topuzlu writing that he had tens of thousands of dogs killed and Bedrettin Dalan's 1987 statement that he wanted to buy twenty-five dog killing trucks for the community, but Şinasi's dog hatred had slipped from my mind. Don't forget that Ahmed Râsim and Şevket Arı's Defense of Donkey Rights and Best Donkey Story was written by Fikret Ürgüp. His short story "The Journey", consisting of only twenty-one lines and six paragraphs, is in my opinion the most beautiful and heartbreaking story in Turkish literature.